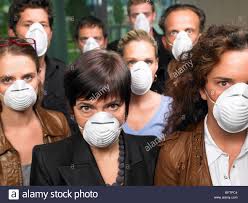 2020 may become known in American history as "the year of the masks." No one knows who is behind the masked person you meet at a safe distance. The "Lone Ranger" formerly held the distinction of being called "The Masked
Man" along with Zorro, of course.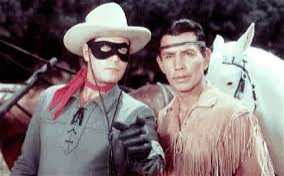 I feel uncomfortable when I hear the term "the best version of yourself" in some Christian writings in recent days. What is being implied? That there are other versions of myself from which I may pick and choose at will? Are some versions better or worse than others? How many faces do I have that I may show to the world?
In this upsidedown period of being sheltered-in-place, am I wearing a different mask than I wore in the public arena?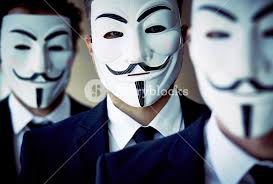 Is there a version I wear when I'm all dressed up for church? A pious version? A home-style one that I can put on during this pandemic when I'm sequestered with my family who know me only too well? A bedroom slipper version? (Or a pandemic version?) Or a business or professional version?A briefcase version? Or a private, intimate version that only God sees? The heart version, the inner man?
Are my versions interchangeable like masks which I may change on a whim depending on the situation? I don't think so. It would seem that God is in the business of transforming us into one authentic version—what you see is who I am. Do I really know who I am?
The mortal part of me is indwelt by the Holy Spirit who wants to reflect the spirit of Jesus through my flesh. God's plan is to develop my character into a unified version through His power, one that will manifest the Fruits of the Holy Spirit listed in Galatians chapter five.
The Jesus-version is the one single version God is working on through all the seasons and circumstances of my life. He doesn't allow masks like in a masquerade party to disguise who we really are or to keep people guessing. The Jesus-version is one-size-fits-all. We are each unique and God has the very best version of us in mind from the very beginning—He has promised to finish working on what He has begun. "For I am confident of this very thing, that He who began a good work in you will complete it until the day of Christ Jesus (Philippians 1:6).
MASQUERADE
I play games with myself
and with others too
pretending to know who I am
where I'm going
and why.
Sometimes I even convince myself
that I have it all together.
I put on a mask
to keep you from knowing me
although I want you to know me
but I'm afraid
that the me you'll see
is not the one
I want you to know.
I put on a facade
even to God
but it doesn't work
for He sees right through
my flimsy mask
yet never asks
me to be something other
than what I really am.
Since I am in Christ
I can put away
my various masks
and all of that sham
and reveal Who lives in me
and who I really am.