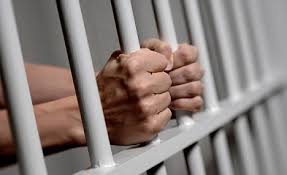 It's all in how we perceive it—this sheltered-in-place slice of our lives can be either a PRISON or a PALACE for us. We can feel and act like a victim, an incarcerated inmate, locked up against our will. Or—a royal visitor to the Palace ushered into the presence of the generous King of kings to receive His favors.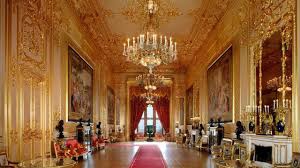 THE PALACE AND THE PRESENCE OF THE KING IS THE BETTER CHOICE FOR OUR SEGUE TIME. Our present confinement or cloistering, whichever we decide to call it, is not permanent. Every trial has a shelf-life. It will pass. Even if you think of sheltered-in-place as jail time, you will soon be out, at least on parole.
The word "segue" (pronounced "seg-way") means a smooth transition from one thing to another, as from one piece of music to the next without interruption, or between scenes in a drama or film or between activities. Our sheltering-in-place has been a mandated disconnect forcing us back to basics; to appreciate what we have and who we have; to sort out eternal priorities from lesser material values.
Depending on how long this isolation lasts and how much change we allow God to make in us, even the prisoner to be released may benefit from time in this half-way house in which we segue. While we have been separated from the outside world, there could have been a catastrophic paradigm shift in life as we have known it going on "out there." We would need to become acclimated to a new normal.
Our successful adjustment and thriving level will depend on how well we are redeeming our segue time and allowing ourselves to unlearn some things and to learn what God wants to teach us. Whatever the source of this pandemic, God is active behind the scenes and omnipotently planning on behalf of the people of God for "all things to work together for good" and His glory. (Romans 8:28) That applies individually and globally with His Eternal Kingdom as a backdrop. It would seem that a vital part of His plan is to provide us with this generous slice of segue time.
Apparently, as a "collective we" we couldn't have made this disconnect into silence and solitude on our own. We could not have had the strength to put our "collective feet" on the brakes to slow down. There had to be Divine Intervention behind the curtain to cause this great leap forward that is coming to re-set humanity's direction God-ward even while riding on the back of the evil one's wiles. This pandemic and other judgments yet to come may possibly be the way God in His justice will choose to re-boot society for this massive change.
"Post-modernity," someone observed, "is rushing through places and never settling into any place." A Chinese proverb described it, "Galloping through a flowery meadow on horseback." A quiet segue imposed on everyone is the God-inspired transition bridge to store up the wisdom and strength needed for the perfect storm to come.
We are each alive "for such a time as this" in history, each playing their destiny part in their sphere of influence. Everyone matters. All of us are citizens of God's Kingdom first before national patriotism. This is not a time for self-pity parties. God's people are given ample time to build themselves up in their sheltered segue time to stand firmly on the Rock, Christ Jesus to witness to the shattered world.
"You [Lord God] will [keep, guard, protect] in [perfect, absolute] peace the one whose mind [thoughts, resolve] is stayed [anchored, steadfast, focused, committed] to You. Trust confidently in the Lord God, our mighty, everlasting Rock of ages." (Isaiah 26: 3,4 expanded)