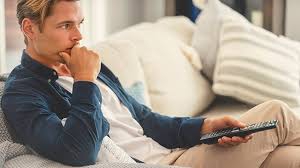 [VIEWER NOTICE]
Due to the more numerous blog posts I was sending through my website since the COVID-19 shelter-in place scenario started, I have apparently been exceeding the normal number of SENDS allowed by the Mail-chimp system which my webmaster uses. So the Chimp put me on an unexpected HOLD last week, and none of the posts I was writing reached you. Sorry! And it was Holy Week! I had been writing an encouraging post nearly every day and your appreciative feedback urged me on. I had to decide either to cut back and write fewer posts or pay an increased cost every month to allow for an unlimited number of SENDS.
No hesitation—I chose the increase in cost so we could continue to uplift each other through this wonderful tech means at this critical time when we need social interaction even if it is virtual. I believe God will provide the extra financial need. The Mail-chimp promptly released the posts from last week which were being held in their "jungle monkey cage" and you received them all at once today. Many viewers wrote asking why they were not receiving anything and whether I was OK. Yes, thank the Lord; I'm blessed. I missed you too. Now we are happily back on track!
I'm throwing out a challenge—to myself and to YOU. A challenge to WATCH AND PRAY during this wisely enforced social distance quarantine we are under. For most of us, alone or with family, we are watching sometime almost mindlessly, a lot of television. News for sure, entertainment, the weather, educational programs, and hopefully some of the excellent Christian programs that are available 24/7.
My challenge is to do our watching interactively—not just passively. To WATCH what we see with the mind of Christ and interact with the people before us and the events we are viewing which are unrolled "live" right before our eyes in real time.
As our Scriptural base, let's stand on Ephesians 6:18 which I quote below enhanced by a variety of translations and versions:
"Pray at all times (on every occasion, in every season, at every opportunity, in every situation) in the Spirit, with all manner of (every kind of prayer and entreaty, with every effort.) To that end keep alert, (awake, eyes open, fervently,) and watch (being on the lookout for the answer) with strong purpose (making every kind of effort) and perseverance, (hanging in there) interceding (praying the blessings of God) in behalf of all the saints (all believers, God's consecrated people)."
Other supporting verses instruct and exhort us to pray everywhere, about everything, for all in authority, for our enemies, those who persecute us, for our country and fellow countrymen, for kings and public leaders, for those who preach the gospel and teach God's Word, for the sick, to comfort the suffering and grieving, for those in prisons of various kinds, for the unsaved, Whew! That about covers all of life—and all that we are apt to be watching on television.
Let's put some flesh on the bones of these admonitions to pray. Instead of simply being spectators of what we are looking at, we can enter into the moment—literally. Time and distance are irrelevant. Even if a program is being re-broadcast.
You could pray in your mind, in your spirit, even silently, if you are viewing TV with other people present, or under your breath, or lip-syncing prayer, or actually aloud, or even in a prayer language as the Apostle Paul recommended.
Pray for the President and members of the cabinet, government officials, as they speak to you "live." Pray for the reporters during White House briefings. For tempers to be controlled. For politicians, for the news anchors by name, the weather channel people, the actors and entertainers, the musicians, the "talking heads" who so strongly influence public thinking, for performers.
Pray for severe weather being forecast—which you might be able to change by your prayers! Pray for the people being interviewed after a disaster; pray for their words to honor God with their gratitude that their lives were spared. Pray about the pandemic virus breaking news reports and the discussions by the "experts" that we might receive the truth. Pray for the doctors and nurses by name who are introduced to us. For the real people behind the statistics of how many fatalities are being reported. For the leaders of nations when we see them on the screen, for "our enemies" that God may turn the tide of their thinking so the world can live in peace.
The brief sample above is being fleshed out before your very eyes and beckons you each time you turn on the TV. As you view Christian programming, pray for those who preach and teach the Word. Pray that the Holy Spirit will open the hearts of the possibly millions of viewers. Verbally speak your agreement "Amen!"with the Word being spoken. Reach out your hand in blessing to the "real" person on the monitor. Be there in the moment.
No need to be shy or inhibited. God is there with you and His Spirit can impress your heart and mind what to say or pray or "think-pray." "Bless him!" may be a full prayer. "Guide her thinking." "Help me to be discerning whether truth is being spoken." "Pick the politician of Your choice, Lord." "Bless that tornado survivor who thanked You openly." "Turn the storm in a harmless direction, Lord." "Give that official Your wisdom." I think I see God smiling at our prayer efforts as He inclines His ear to hear and answer our finite prayers.
That's my challenge. I think "you get the picture," right? What an opportunity God has given us to touch and influence the world from our sequestered, cloistered shelter at home. Try it!