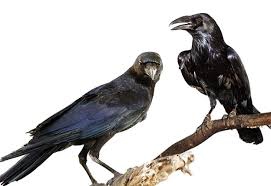 In the process of some Bible study, I happened to meet up with the Old Testament prophet Elijah. He had just returned from living in the home of a widow of Zarephath where he performed the miracle of the unfailing oil and flour. That saved the life of the widow and her son while also providing for Elijah as he waited out the time of the three-year drought which God had told him to pronounce on the land.
"Hello, Elijah. May I have a few words with you?"
"Sure, how can I help you?" Elijah laid his staff under a cedar tree, brushed the dust off his tunic and sat in the shade.
"I heard that before you came to Zarephath you had a "Shelter-in-place" experience on the other side of the Jordan River. Our communities in the year 2020 are in the midst of a public health crisis where we have to hunker down and isolate ourselves. I thought you might give me some advice on how you made it through your time of isolation. How did you happen to be in such a situation?"
"Well, God had just given me a prophetic word to pass on to wicked King Ahab that in punishment for all the evil he and his wife Jezebel had done, there would be no more rain until I declared it. Ahab got really angry and I feared for my life. I heard God's voice in my heart. "Get out of here, and fast. Head east and hide out at the Brook Cherith.'"
"Did you have time to pack up a donkey and take some provisions for your survival?"
"I wasn't a prepper. I didn't take even a knapsack with me. I just ran as fast as I could to get out of there."
"Did you arrange for board and room somewhere? Call ahead for a reservation at Holiday Cherith? "
"No, I simply camped out. Rolled up in my tunic at night. You may have a hard time believing this, but there was this flock of ravens that were resting in the tree branches near me. They seemed to be screeching at me ever since I arrived, but I couldn't understand bird language. Suddenly they took to flight and I hunkered down in a small shelter I made from branches on the bank of the brook and went to sleep. The screeching birds woke me at dawn the next morning. I found them hopping all around me friendly-like."
"What was going on?"
"This is where it gets incredible. In their beaks, the whole lot of them brought me my breakfast—pieces of fresh bread and meat. People food. More than I could eat. Then they took off again. I had all the water I needed since the brook flowed with fresh water."
"Did it ever happen again?"
"Yes, the same evening the birds were back again with fresh bread and meat. Twice a day, every day while I lived there in my safe place away from all people."
"When did you leave and why?"
"I listen for the voice of the Lord. We communicate all the time. He calls the shots—sometimes by the circumstances. This time the brook dried up and I had no water. God had not yet given me the signal to pray for the rain to fall again. But He did give me new directions. 'Arise!' He said. Go to Zarephath and live there for the duration. I have commanded a widow in that place to provide for you.' So that's what I did."
Elijah picked up his staff and hurried off to confront King Ahab again. Elijah was still on the "MOST WANTED" list so he was risking his life to return. But God told him the time had come to pray for rain. A destined, dramatic confrontation on Mount Carmel lay ahead with 850 Baal prophets in a "Pray for Rain" competition that would end in massive bloodshed. Read all about it in 1 Kings chapter 18.
Meanwhile, I sat under the shade of a virtual thought-tree to ponder what I had learned from Elijah's shelter-in-place adventure. Sometimes, for eternal divine reasons of His own, God tells us to distance ourselves from the busyness of ordinary life and the company of other people and "hide out." He prepares a refuge, a place where He can have our full attention. We should be eager to learn whatever He wants to teach us during our solitude experience.
Provision-prepping is prudent and profitable and the Lord wants us prepared like the ten wise bridesmaids who brought extra oil for their lamps. There are situations when God sends ravens—real or virtual or human or angelic to "carry in" what we need. Times when we benefit from the compassion and generosity of others who are moved to supply what we lack. Also times when we still have opportunity to get our groceries from the Brook Cherith supermarket or "carry out." On the flip side, we may experience the joy of becoming the providers for the needs of others.
Wherever and whenever or however God sends us to sequester ourselves for a time, let's accept it as being cloistered for the purpose of thinking about eternal values and aligning our souls closer to His will and purpose.
RAVENS OR NOT, we have God's comprehensive promise, "And with all his abundant wealth through Christ Jesus, my God will supply all your needs." (Phil. 4:19) "As long as I can remember, good people have never been left helpless, and their children have never gone begging for food." (CEV Psalm 37:25)
FROM THE RESOURCE BOOK
1 Kings 17:2-9 MSG
"God then told Elijah, "Get out of here, and fast. Head east and hide out [shelter-in-place] at the Brook Cherith on the other side of the Jordan River. You can drink fresh water from the brook; I've ordered the ravens to feed you."
Elijah obeyed God's orders. He went and camped in the Kerith canyon on the other side of the Jordan. And sure enough, ravens brought him his meals, both breakfast and supper, and he drank from the brook.
Eventually the brook dried up because of the drought. Then God spoke to him: "Get up and go to Zarephath in Sidon and live there. I've instructed a woman who lives there, a widow, to feed you."