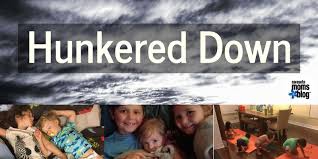 "How are you doing, Leona? What's your hunkering like?" my friends continually ask.
Okay, here then is my effort to put a bit of light spin on a serious situation whereby 70 million of us "most vulnerables" in this country are supposed to be sheltering in place.
I first complied with my four grown sons' firm, loving wishes to self-quarantine myself in my home because of my age of nearly 95 and recent major surgery. I had just begun to go into solitude when it became a government directive to do so. Well-stocked with provisions and optimism, I was eager to mine the gold from the coming adventure in aloneness.
My "independent living shelter" is my home which I call "Eagle Summit" in the Shenandoah Valley of Virginia where I spend most of the time in my writing studio counting all my blessings. In contrast, some of my dear friends are sequestered in care residences or rehab facilities in mandatory virtual solitary confinement for safety. I have everything I need—thankful for heat, electricity, water, modern toilet facilities, (plenty of toilet tissue!) refrigeration, television and tech-equipment to communicate with the world through smart phone and Internet. I am blessed—blessed—beyond blessed!
I am well-recovered from my surgery with all good outcome, able to be up and about to care for myself in every way. Praise God for the timing of my surgery. Had it been scheduled somewhat later, it could not have taken place—under the present conditions, non-elective surgeries are canceled.
So how is my hunkering going, since I can't even see the light at the end of this cloistered tunnel? "Hunker" is such a weird word that I had to look it up. My trusty informant Google told me of two meanings: The first I can't do—it means "squat to sit on one's heels scrunching down in a crouching position." Okay, but if I attempted that, for sure I couldn't get up again! Forget that.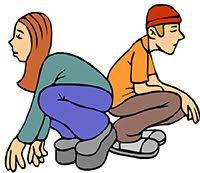 The second meaning is "to take shelter, hide out." That's more doable and which I've been experimenting with for the second week already.
After decades of living alone since the passing of my husband Ted, I've learned a few things about living with myself. When I was a teen, at summer camp I memorized the poem "MYSELF" by the folksy poet Edgar A. Guest: "I have to live with myself, and so, I want to be fit for myself to know; I want to be able as days go by, always to be able to see myself straight in the eye; I don't want to stand in the setting sun and hate myself for the things I've done...etc." I don't want to come to the end of this lavishly wonderful bonus time of aloneness with regret for having frittered away this prime commodity. With no one to monitor me, I could be lazy, pig out or putter away the hours and days doing nothing. To live with myself at peace, I have to know myself and in a healthy way, like myself, and keep myself in line. If I don't, who will?
Reality check: I'm not really alone; God is with me 24/7 in the person of the indwelling Holy Spirit. Moreover, I'm still a part of the Body of Christ, the Church, although I can't assemble with other believers at this time. I need to be in the present moment and "practice the presence of God." God is providing me with this wonderful, open-end time to accelerate my spiritual growth in this quiet intimacy with Himself.
No one is pressuring me to accomplish anything, so all the more I need to set some goals for myself. If I don't, this time will be a waste-land and not a treasure. It can even prove to be a time of creativity in some areas I have wanted to dip my toes in.
I find I need to establish a routine but with flexibility. Morning until noon and then early afternoon I am in my writing studio at my computer working on one of my manuscripts, writing my blog posts and connecting with my friends, new and seasoned, around the world and others whom I may encourage in the Lord.
When my eyelids begin to droop, my head nods and my fingers don't move, it is time for my daily power nap—right on schedule—which I've routined since my surgery. Being so restored gives me a push to make it through the rest of the day and evening. I prepare my main meal at noon with lighter fare at six. Post nap time is my out-of-doors refresher trek. Thank God it is spring and, although I can't walk far yet, I can walk a ways solo along our quiet neighborhood road for fresh air and exercise, sometimes meeting senior neighbors. We stay socially distant.
Evening is slow down time to read. I ordered a number of books from amazon in advance of my sheltering. I watch primarily Christian TV and some oldie comedy programs. I force myself to bed by 10, deliberately without subjecting myself to the emotional trauma of the late news. I ration the pandemic news to once a day. I still get up at 7 after waking at 6 for my surrendered listening time with the Lord, then shower and dress up as if I were expecting guests today. No pajama days. I know my own temptations. Then follows prayer time and waiting on the Lord for His will for my day.
I have a healthy appetite and like most every food, so I could easily overindulge on non-nutritious food during solitary meals. I try to go heavy on all vegetables of color, fruit, chicken and fish without concern about portions. I self-limit comfort foods but reward myself with some no-no's occasionally "if I've been a good girl." So why not? Two of my sons shop for me, ring the doorbell, leave the groceries on my front porch and are gone with a smile and a wave. No socializing, no hugging in spring of 2020.
I have to trick myself (don't laugh!) by putting the peanut butter jar up high on a cupboard shelf so that if my weak flesh really demands a comfort spoonful sometime, if I'm at an emotional low, I'm forced to get the step stool to reach it! If I've gone to such a drastic length, well then, I figure I deserve it!
I buy a large dark chocolate bar and break it into the marked squares, put them in a jar, and allow myself two pieces in the evening IF I have completed 8 miles (40 minutes) daily on my "Harley" (my Schwinn recumbent stationary bike.) I admit to positioning the bike facing the TV so the time will go by less tediously watching my fav programs.
Actually, I hate physical exercise mainly because I consider it a time-waster. I have a routine from my Physical Therapist which I'm supposed to do daily—and this sheltering would be such a good time to tone up—but you may as well know that I'm really bad at this discipline.
One PT routine is to get up and down repeatedly from a chair without holding on. I'm pretty good at that now because each morning at breakfast, when I've put seeds in the bird feeder hanging on the back deck, several aggressive squirrels pull rank over the poor birds who have quickly flown in eager for breakfast. The squirrels take over. I jump up and run with a wooden paddle to the window and create noise to chase the squirrels away. They scatter—for a minute. I scarcely take another spoonful of oatmeal when they are back again, and we go through the jump-up-chase-squirrel routine over and over and over—until finally—I just give up, the squirrels win, eat all the seed, birds starve. Repeated next morning. The food chain is somehow set in cement and I can do little to change it.
That's what my hunkering day is like, friends. I welcome and treasure all communications with you and pray for you in your designated shelter under the shadow of the Most High and in His care.