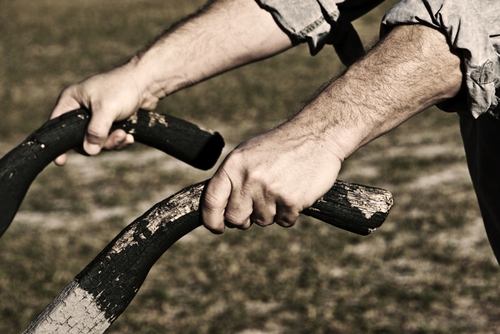 "Keep on keeping on!" As the days, months, decades, and scores of calendar years roll by, this counsel seems to be foremost on my mind.
I'm aware that I need to be steady, to stay faithful to Jesus Christ, my Lord and to my calling, and continue in the firm direction God has been leading me for a lifetime. No deviation. No detour. No lagging behind in the course ahead for the rest of the way on my earthly journey. I am committed.
According to the words of Jesus, "No man [or woman] putting his hand to the plow and looking back, is fit for the Kingdom of God" (Luke 9:62). I'm not agriculturally oriented and the illustration seems a bit strange to me—the average farmer today would be using a mechanized plow, probably high-tech and huge. Even a home gardener would likely have a plow with a self-propelled engine, a far cry from what a plow was like in Jesus' day. Nevertheless, a plow of any sort, even one that is horse drawn, requires some hands-on guidance while human eyes look forward focused on some point ahead.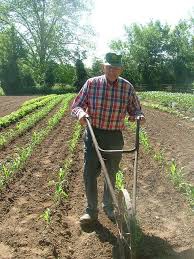 The "looking back" warning would seem to imply that if we look back in regret that we put our hand to the plow in the first place, we are not worthy disciples. If we continue to plow while looking back over our shoulder to what might have been if we had chosen otherwise, the consequence is that we will plow a crooked row.
If the journey of life has turned out to be a long one, that is a loving gift and blessing from the Lord. At the same time, it becomes an endurance test because of increasing physical challenges, often illnesses, and declining strength. I have never regretted putting my hand to the plow while in my youth and committing myself to Jesus Christ and His will for my life. I don't look back in that sense, although an occasional glance backward brings regrets that I haven't been as faithful and as quick to obey Him as I should have been. God has always been faithful. The apostle Paul strongly advised, "forgetting what lies behind."
However, I admit that my hand griping the plow handle is not as steady as it was in my youth nor as strong as in my prime years. Actually, my physical hand has become a little weak and somewhat shaky. I have to be on the alert for the long haul that my spiritual strength doesn't lose its staying power to keep the plow steady.
For those of us who have been on life's journey for a long time, it isn't really easy anymore to grip the plow handle with a strong grasp. It's so easy to begin to drift spiritually, to wobble in our walk, to become lax in standing tall for the faith principles and actions for which we so firmly stood in years gone by. It's a slippery slope when we begin to "lose our first love" (Revelation 2:1-7) for the Lord and let our devotion to Him become routine. We need a warning bell to tell us when the fire in our hearts that flamed so brightly in the flush of our first love fades into barely glowing embers. We may be the last to notice from whence we have fallen, but others are aware of it. And the Lord knows when our ardor for Him cools.
I do want to be "fit for the Kingdom of Heaven." I will enter that Kingdom entirely by God's grace and the sacrifice of Jesus on the Cross. But I don't want to lose the prize of His high calling by failing to plow a straight furrow all the way to life's Finish Line without looking back. I want to reach forward and keep my eyes on what is Up Ahead. I want to persevere. I want to hang on, hold on, persist, to prevail, to attain. I want to be "steadfast, immovable, always abounding in the work of the Lord" (1 Corinthians 15:58).
But it grows more difficult to stay the course as my strength and stamina decreases. With John the Baptist I declare, "He must increase, but I must decrease." And with Paul, "My adequacy is not in myself but in God." "His power is perfected in my weakness" (2 Corinthians 12: 9,10). "Therefore I am well content with weaknesses."
If I become faint and weary and my hand on the plow handle becomes too weak to hold on tightly, I must ask the Lord to put His hand over my hand and infuse His strength into me. That's the bottom line.
If I plow a crooked furrow, there are consequences. At best I might be laughed at or ridiculed; at worst I would reflect poorly on the Lord who called me and be a bad role model for others on our common journey to the Kingdom of Heaven.