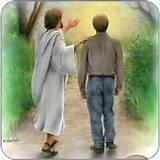 RELUCTANT PILGRIM sat in his lawn chair fanning himself and relaxing in the shade with a tall glass of iced Living Water at the edge of a vast wilderness called Dryland. He saw a Figure in The Desert approaching him and beckoning to him. He shook his head, declining His invitation.
Reluctant Pilgrim didn't like to deal with serious matters or needy people. He had his preferences: He loved to walk in the cool shadow of mountains, along woodland paths that wound through the green forest, and stroll along the shore enjoying the ocean breezes. Alone, of course. Needy people depressed him.
The Figure drew nearer persisting in His invitation, extending His nail-scarred hand toward Reluctant Pilgrim. "Come with Me to seek the lost, comfort the suffering and sorrowing, uplift the weak, heal the brokenhearted. We will bring Water to thirsty ones overcome by the heat of the day. Come with Me to The Desert, to The Dryland. . . . "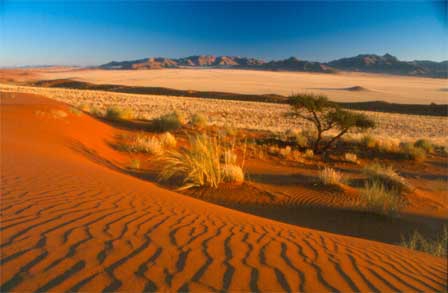 "Ask someone else," he begged off, averting his eyes from The Figure. "Thank You, but I'm quite indisposed. You see, I'm afraid of camels with bad attitudes. I'm allergic to the prick of cactus. My skin sunburns easily, I sweat in the heat, and I don't like to wear sandals. My tender feet burn and blister, my throat gets parched and I become dehydrated quickly. I suffer from chronic fatigue—so I wouldn't make a good companion for a desert walk."
"There are thirsty travelers who must journey through Dryland. They need Us. I have freely given you My Living Water and entrusted you with sharing it, the only cup of refreshing that can quench their thirst."
"Such people should think twice before choosing a path through an endless arid desert. How about we work out a compromise? I could stay right here on the edge of The Desert in my comfort zone and tell those unfortunate travelers to take another route instead."
The Figure gazed deeply and with unfeigned love into the eyes of Reluctant Pilgrim, into his very soul, as He had done into the eyes of Peter at that disciple's denial during His trial. He extended a pair of sandals to Reluctant Pilgrim and waited.
Not receiving a response, without a word He turned and slowly set off alone toward The Dryland.
Reluctant Pilgrim suddenly felt a chill in the air, and his heart was touched with sorrow that he had grieved Him. He rose from his lawn chair, hesitating for just a moment. Then called after The Figure, "Wait for me! I am willing but my flesh is weak. You will provide some sunscreen, right?"
"Sunscreen? Stay close to Me and you'll find rest and shelter in My Almighty Shadow. I will make you a watered garden to overflow to the thirsty travelers. I will make you a spring of refreshing to meet the needs of the weary who fear the deadly pestilence and plague that stalks their tents in the darkness and noonday.
We will together wash their stumbling, blistered feet as I washed the feet of My disciples. My yoke is easy and My burden is light. We will rest in the lush date palm oases beside the still waters where you will be restored from your labors for the least of these, my brethren."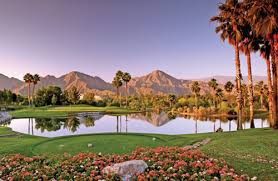 Two figures set off together in the blazing noonday for The Dryland, both in sandals, one leaning close to abide under the Shadow of the Most High.
****
From THE RESOURCE BOOK
All of Psalm 91; All of Psalm 23
"...And [the father] came to the second [son] and said the same thing. Will you go to labor in the field for me? But he answered and said, 'I will not' yet he afterward regretted it and went...." (Matthew 21:28-32)
"And the Lord will...satisfy your desire in scorched places...and you will be like a watered garden and like a spring of water whose waters do not fail." (Isaiah 58:Recommend reading all verses 6-11)
Adapted and updated by Leona Choy from her published book
FABLES OF GOD'S KINGDOM FOR GROWN-UPS.