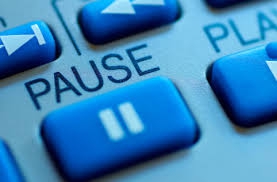 It has been brought to my attention that many of my new website blog readers know little about this word. I will try to refresh the meaning for all of us.
SELAH [see-luh, sel-uh] seems to be a perplexing word in the Hebrew language as it occurs in the Old Testament Scriptures. Its exact meaning is obscure. Even noted biblical scholars admit to simply guessing how it was used in the context of the Psalms at the time they were written—or sung or played.
Open your Bible and take a look. You might not have noticed its occurrence 71 times in the Psalms and 3 times in the book of Habakkuk. Take your own guess at why it specifically occurs there and not elsewhere. Some believe it might have been a musical term since many of the Psalms were sung to the accompaniment of instruments. Most versions of the Bible do not even attempt to translate selah but simply transliterate the word and print it as it sounds straight from the Hebrew. Habakkuk's prayer in chapter 3 inspires the reader to pause and praise God for His mercy, power, sustaining grace, and sufficiency.
If we think of selah as a musician's notation, it might mean to pause and take a breath, perhaps lifting your hands in worship and praise to God about whom they have been singing. It might signify a rest to the singers and/or instrumentalists who performed the psalms. Perhaps an instruction to sing a capella or to let the instruments play alone. It might mean "Wow!" exclaimed in wonder. We'll really have to wait and find out in Heaven when we are sure to be thrilled to hear the Choirs on High singing the Psalms as they were originally written!
When reading Scripture and spiritual writings, think about what you just read and roll it over in your mind and spirit. For example, Psalm 44:7-8 when we read and think over what God has done, pause, consider what the words say. We are exhorted to boast on Him all day and praise His name. When I put this into action (talk about what He has done) for me – and praise Him, then I will see the result in my own life. In short, pause, meditate and practice.
The paraphrased Amplified Bible version appends "pause and calmly think about that" to each verse where selah appears. When we see the word selah in a psalm, we should put on the brakes to carefully weigh the meaning of what we have just read or heard, lifting up our hearts in praise to God for His great truths. "All the earth bows down to you; they sing praise to you, they sing the praises of your name. Selah!" (Psalm 66:4) The word might actually be a quiet, hushed exclamation, a sort of substitute for Amen, so be it. A final, forever, closure term.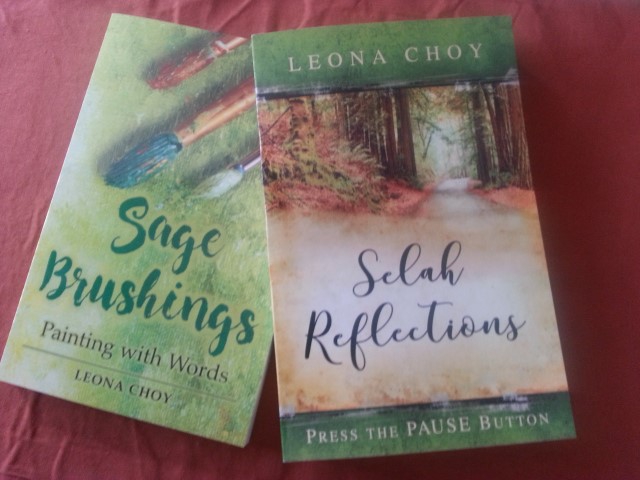 My use of the word Selah in my short, personal pieces of thought-reflections in *several devotional books I've published (pictured above) are not Holy Writ nor are they inspired in the sense of Scripture—of course. I'm not trying to compete with King David in the Psalms. In my books I compiled my most commented on blog posts for several years. I offer them as my own experiences to share with the reader, something to Selah, to PAUSE and think about, to glean whatever Christian truth they might reveal. I hope some of them might hit the target and qualify for the "whatever things are true ….[and the rest of the whatevers that Saint Paul listed]....if there is anything worthy of praise, [pause] and let your mind dwell on these things." (Philippians 4:8)
The bottom line? let's think of the selah word in the sense of highlighting the importance of whatever we are reading in the Psalms."Press the PAUSE button" being silent and praising God, being contemplative, calmly thinking about, weighing the meaning of what we have just read, rolling it over in our minds and spirits, then putting it into action. Let's be receptive to allow what we read to impress us in whatever way the Holy Spirit wants to work in our lives.
* Available from this website. See Leona's Bookstore section for ordering details.