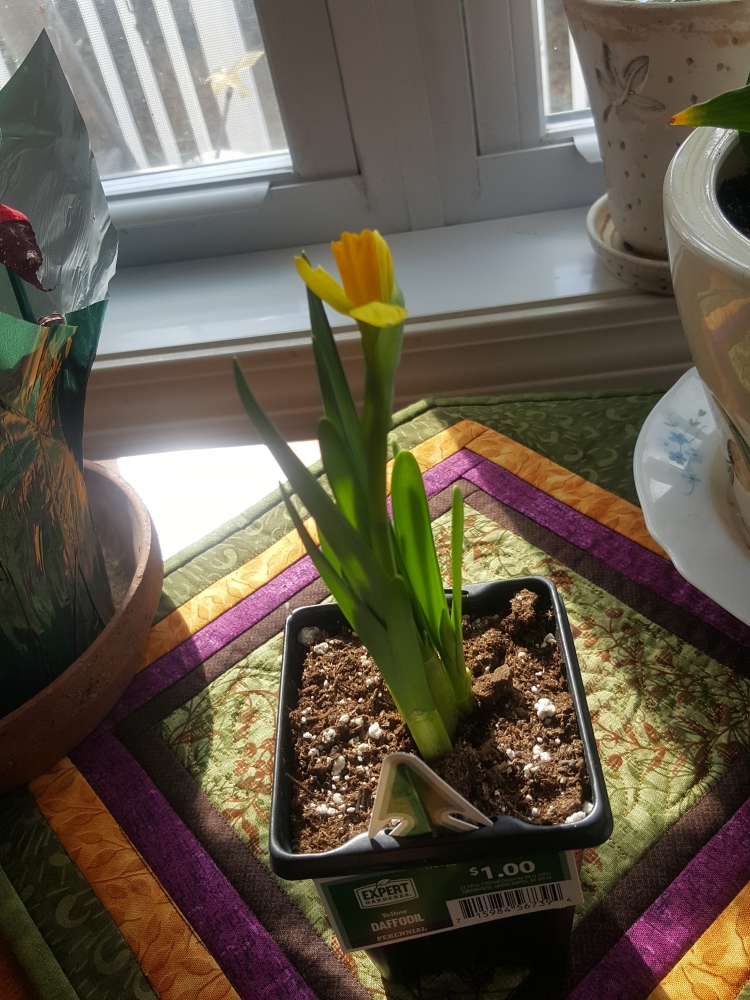 (Musings before breakfast)
I give the Lord a "clap offering" of praise as my first act upon getting out of bed in the morning.
"You're kidding, right? That so childish."
No, let's say it is childlike. "God is my Father and I am His child!" By declaring that aloud (I live alone so I can even sing or shout, if I please) with joy I let God know that I am thankful that He has by His generous goodness granted me another day. Aloud—so God can hear it, aloud, so I can hear my own voice to verify it, and aloud, to notify the devil that I belong to the Kingdom of Light in Jesus Christ.
[Watch for a coming post all about clapping anchored in Psalm 47:1 "Come, everyone, and clap for joy! Shout triumphant praises to the Lord!" I hurried online to explore all the incredible benefits of clapping and their significance to the child of God regardless of age, ways of clapping, reasons for doing so, and all the riches of the various translations of that verse and its implications.] But I digress....
Having relished my appointed hour with God between 6 and 7 am of quiet listening to His inner voice impressing my spirit while I'm in a quiet, relaxed twilight state between sleep and waking, I accepted God's marching orders for me for this day. I re-surrendered all the hours and moments to offer myself wholly available to do His will as He reveals it. After showering and dressing, I hurried to the kitchen to prepare my favorite meal of the day—breakfast, believe it or not. Heavy on the nutrition, high on taste, leisurely, delightful in every way.
Glancing out my kitchen picture window of my home which I call "Eagle Summit"overlooking my deck to the acres of woodland and stream beyond, suddenly I saw a little serendipity touch among the plants basking in the sunshine on my plant display table. (I admit to the lack of a green thumb. I can't grow things. I inadvertently kill them either by over-watering or neglect.) When I'm given a plant as a love gift, I hurry to enjoy it eagerly, since I know it will have a short shelf-life.
While shopping yesterday, I was attracted to a display of $1 little flower sproutings in tiny plastic containers. I couldn't resist the bargain and bought three—I'm obviously a big spender. Overnight one of them had blossomed as the picture attached. What intricate beauty of God's creation, what a silent surprise to delight my heart! A sweet reminder of God's attention and favor. More reason to clap my hands again in sheer joy.
I delayed my breakfast to reload my hanging suet cage on the deck with newly purchased Woodpecker favorite sunflower hearts and stocked the bird feeder with a new Cardinal mix heavy on black sunflower seeds, nuts, dried cherries, raisins and 28 (Yes, I counted them listed on the plastic bag!) vitamin supplements. It sounded like the contents of all the shelves in the pharmacy for human consumption. Well, why not? I want to share the goodness and mercy God is showering on me with my feathered friends who give me such delight with their enjoyment of the bounty I provide for them. Look!—the birds are arriving—and even before enjoying a seed themselves, they fly off to notify their relatives and friends and then returning in a veritable flock. What pleasure to watch them! I do clap again but silently so as not to frighten them away.
Forgive me for being so excited about the small stuff of life. During the recent few months just passed, I am overwhelmed with the Lord's goodness and mercy to me in the renewal/rejuvenating (Psalm 103:5) experience in so many aspects of my body, soul and spirit as the good outcome of my recent major surgery. I am elated day by day to see the unfolding, the unpacking of what that means as I try to be a good steward of however long the time He has still set before me. Thanksgiving and absolute joy in even the seeming trivial or mundane or taken-for-granted blessings I enjoy daily—that's a delicious side dish to all the main courses of His life more abundant God is giving me.
I thank God for the meds my cardiologist prescribed for my A-fib and high blood pressure. And for my array of vitamin supplements. I thank God for my family and the comforts of a home and shelter and provisions of all I could need or want. For the ability to walk and care for myself. For my eyes that see through inter-ocular lens and eye glasses, for my ears that hear at least somewhat better with hearing aids. For the Christian Nigerian friends who drove four hours yesterday to come pray for me in the spirit and in their Yoruba dialect and lay hands on me in prophetic blessing. For the tangible gifts of their love including fresh fruit and teas--my favorite ginger-ginseng-organic green tea which I am enjoying as I write this litany of blessings. Their sweet presence lingers.
I thank God and pray for my multitude of friends scattered throughout the world who receive my website blog posts and are encouraged to move closer to the Lord. I pray that their eyes and hearts might be open to see how God is blessing and favoring and protecting and providing them, although some might be "momentarily suffering some light afflictions." Yet may they trust Him.
So many blessings to count even before I sit down for breakfast! And—believe it or not, as I push down my multi-grained bread in the toaster and crack my egg—it has a double yolk! A symbol to me of God's over-the-top blessings for His children!
Time for continued applause!