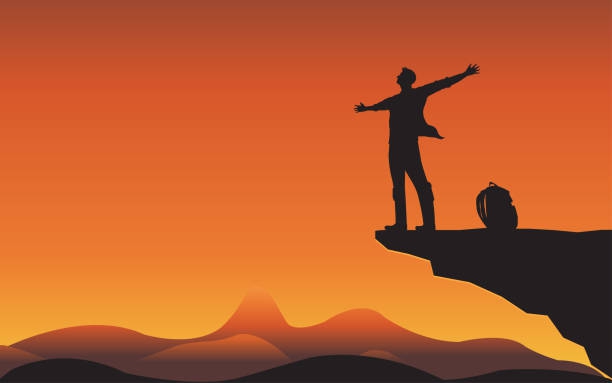 This is a serious blog post. These are my conclusions after almost three months since I lay in the O.R. awaiting a risky major surgery in my mid-nineties. The weeks of recovery provided time to think deep thoughts. There was no guarantee that surgery would be successful, what quality of life lay ahead—or if there would be any earth-time left.
"God, You did everything You promised, and I'm thanking You with all my heart. You pulled me from the *brink of death, my feet from the cliff-edge of doom. Now I stroll at leisure with God in the sunlit fields of life." (Selections from Psalm 56 and 103 MSG) *verge, edge, point, limit, boundary
Why should longer life matter any more? I have lived a full life with opportunities and fulfillments and achievements for God's Kingdom beyond my hopes and dreams. To finish my life-course now would be a crowning glory. I agreed, and would have been satisfied with a negative outcome. I knew the best was yet to come!
I can relate to the Apostle Paul when he expressed a similar dilemma. (Philippians 1:21-26) Also aged and in his final season of life, he weighed the better choice between leaving Planet Earth for heaven or continuing his arduous human struggle to spread God's Kingdom work. He realized the choice was not his but God's. He seemed to sense that the Lord would let him labor with joy awhile longer for the sake of people He could lead into Eternal Life and build up in their faith in Jesus Christ.
It turned out that he was spared, released from prison to continue his ministry to accomplish still more for God. However, if the history-timeline of Paul which I have seen is correct, it would be only a couple of months before his martyrdom. Nevertheless, the spiritual fruit he was able to offer God even in that short time was abundant and pleasing to the Lord and of everlasting value. His times and my times are in God's hands and perfect plan,
In my case, the high-risk surgery was successful beyond speculation. The Lord brought me through to a restoration, a "greening again" of some of my "earth suit" body parts, at least for a little while longer.
I find myself rejoicing with awe to have a new lease on life at a time when I am within sight of a century milestone. Since I have been navigating life in a longevity state for a long while already, I am cup-overflowing satisfied. But with Paul, however short this "eagle rejuvenation" period might turn out to be, (See my recent blog post "2020 Eagle Rejuvenation"). I am pondering seriously how to spend it wisely. I'm being renewed, (Psalm 103:5) "growing new eagle feathers" and gradually regaining strength. I've put aside my walker and cane and am learning to walk again independently.
In gratitude, how then should I live and serve God for "the rest of the way Home"? I have been asking Him to show me clearly what "thank-offering" I can offer Him. I want to complete all He has destined me to be and do on earth and finish well. My solemn question is, "What can I give [render] to the Lord [in return] For all His benefits toward me? [The Lord has been so good to me!] [How can I repay Him for pouring out on me such precious blessings?] [bountiful dealings] I'll lift high the cup of salvation—a toast to God!" (Psalm 116:12-14 AMP)
I want to give Him my "best wine saved until last" or the ripest of the fruit already touched with winter frost. To give Him not the first fruits but the fragrant harvest fruits of the gifts He gave me to benefit the precious people I have encounters with and over whom I have some kind of stewardship influence.
I can take my cue from Paul again. I do believe I am hearing God's answer: God would be most pleased if I continued to invest myself into people by means of a ministry gift the Apostle Paul called "prophecy." (1 Cor. 12-14). Not in the sense of foretelling the future, but described in 14:3 as "edification, exhortation and consolation" [encouragement, strengthening and comfort]. Paul declared that all believers can and should prophesy. "Desire earnestly spiritual gifts but especially that you may prophesy. (14:1)
I have already understood this to be my main serving life-Gift to help build God's Kingdom. I have tried to carry out this ministry in various ways by my words spoken and words written, in books published. I sense the Lord's prodding to keep going in that direction—but not to run so fast. Not an easy limitation given my natural in-the-fast-lane temperament. "According to your days, so will your leisurely walk be." (Deuteronomy 33:25 NASB) My "new normal" is to keep in step with Him, walk and not run, and to be "restfully available" to bless whomever He brings into my life. I guess that would be something like "strolling at leisure with God in the sunlit fields of life." I like that prospect!
How does this translate into the daily fulfillment of my lifelong calling to serve God? My desire is to please the Lord by doing all the good I can, spiritual and tangible, by all the means with which He equips and gifts me, in all the places available to me, at all the times I can, "in season and out of season", to all the people in my sphere of influence whom God impresses me, as long as ever I can for the rest of my mortal days. (Enhanced from John Wesley)
Doing good doesn't gain salvation, which is a gift by God's grace. My love for the Lord and sheer gratitude for the generous new measure of health, strength, wisdom and sound mind He has still given me in longevity is my sole motivation.
It would be great to have a peek in advance at the details of the Lord's plan for my remaining days. Well, I can only tell you what Jesus seems to be saying to me, "Leona, don't try to micro-manage or over-think! Trust Me and keep pace with Me. I'll open and shut the doors of opportunity and tell you which to enter—and it will be "all good!"
The Lord did give me some sage advice how to pray for the days ahead: "So teach me to number my days that I may apply my heart unto wisdom." (Psalm 90:11) Other translations read: "count (or keep account of) our days; consider our mortality; spend our days as we should." I think this version nails it: "Help us to remember that our days are numbered and help us interpret our lives correctly. Set your wisdom deeply in our hearts so that we may accept your correction."
If you find me speeding again in the fast lane instead of the "new normal" of God's Paced Schedule (GPS) for me, pray for me to "accept God's correction" and navigate back to His direction and speed limit for my season of life. Thanks!