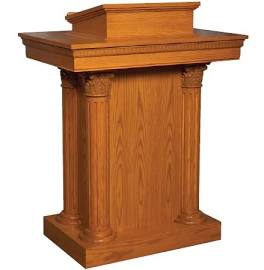 In book writing, coaching writers and publishing, the career with which I am most familiar, to "build a Platform" would mean to develop wider visibility as an author, to acquire more "followers" under your influence. That includes enhancing one's media outlets like blogs, social networks, speaking possibilities on radio and TV. Sounds a bit like establishing a "selfie" presence in public?
"But I'm not writing or selling books."
Okay, I'm only using the concept of "Platform" as an analogy to point out that we all, regardless of who we are, what we do, what season of life we are in, how restricted or wide our living circumstances or relationships, we all have a "Platform." We do not exist without our unique purpose. God chose this time in history to give us life and planted us where we are, who is to be around us, on whom we have some influence. "Your eyes have seen my unformed substance, and in Your book they were all written, the days that were ordained for me, when as yet there was not one of them." (Psalm 139:16)
You and I have a circle of influence like no other. We may or may not have a media presence of any sort, but we have a Platform, a Podium, a Pedestal, a God-arranged Pulpit although it may not be in a church setting. People are not persuaded by our soapbox oratory. They are not influenced by our preaching. Our influence may be spoken or silent, read or recorded, accepted or rejected, positive or negative.
People believe what they see. They can recognize the genuine from the false. People are watching us, especially as we try to navigate the bad things that we may be going through. People are looking to us in their own pain, losses, trials, weaknesses for help in their paths in life. They notice who we are depending on in our struggles—God or our weak selves?
God allows us to encounter the rough places and the crooked ways to become His role models. He needs us to live our daily lives visibly out from under a bushel so we can shine for Him on a lamp stand. We can't influence others positively by flaunting our perfect conduct from the height of a Pedestal.
God does not cause an illness or other mishap, but may permit a hospital adventure so we can influence people one-on-one in the medical profession: doctors, caregivers, medical technicians, daily helpers in the hospital in dozens of different ways to shine the Light of His Presence to those who I might meet only this one time in life in this situation.
Our careers provide us with an already constructed Platform to likewise touch coworkers and clients and customers for the Lord whom no one else might have access to.
Retirees and friends in care facilities have a huge area of influence available to them to which no one else might have the same access that you have—and a final Platform to touch some who, for whatever reasons, might have been previously unreachable.
In our relationships, in our families, our inter-generational Platform is unique as we have opportunities to create our legacy for the future. Our influence on children who have their lives still ahead of them can't be calculated. Reinforcing our Platform by prayer not pressure assures us that our influence for Christ will continue for generations to come. Prayer doesn't lessen in power as decades go by.
We don't have to beat the bushes to get more social media "Followers" to "build our Platform" and promote ourselves, as authors are advised after releasing a new book. We are, after all, promoting God who has been building our precise Platform since before the foundation of the world. Right now we are each where we are supposed to be and surrounded exactly by the people God wants us to reach for Him through His pre-built Platform.
Let's take a good look around—we will see our Platform opportunities. "For we are His workmanship [Platform] created in Christ Jesus for good works,which God prepared beforehand, that we should walk in them." (Ephesians 2:10)