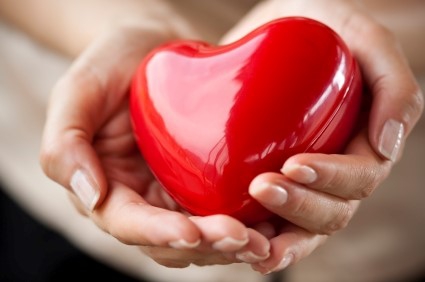 Through professional surgical skill and the faithful prayer support of my friends and family and the will of God, my major abdominal surgery was successful on Nov 25 in INOVA's 5 star Women's Hospital in Fairfax, VA. The non-malignant UFOs (Unwanted Fibrous Offenders) were bid farewell by my surgeon. Now the rest of my healthy crowded organs are struggling to reclaim the empty space and trying to regroup to their rightful position.
The bottom line first: Because of the nature of the mass to be removed and my advanced age, I was told to expect intense, prolonged pain which could be alleviated only by strong narcotic drugs. SURPRISE BLESSING! Doctors and medical personal find it unbelievable that I've felt NO PAIN or discomfort whatsoever after surgery even to the present moment! Truly, I have felt no pain.
For those who asked, I didn't receive a little "bikini"slice but a top to bottom incision with staples that look like a giant zipper. Only Tylenol was required. But it was not my doing, courage, or credit. I recognize it as a special touch from God in answer to the prayers of my friends and family who upheld me faithfully and fervently throughout this trauma to my "earth suit" body.
Understandably, I am weak and common tasks will still be a challenge—like getting in and out of bed, caring for my hygiene, dressing, showering, food prep. Six weeks is projected for my healing time during which I am not supposed to bend or exert myself but take it easy.
However, after surgery I was quite blindsided by the onset of a previously-unknown heart problem. My fleshly heart went kinda crazy setting off alarms. My blood pressure escalated off the charts to levels I've never experienced, and my pulse raced and flipped into A-Fib (Arterial Fibrillation). Multiple meds were administered to try to control my vital signs occurring about midnight while I remained totally at "Peace that passes understanding from God who kept my heart and mind" steady through all the frantic action around me. For awhile I thought it might be time to wrap up my earth job and leave for heaven. I would have been content that my Kingdom tasks were complete in God's sight. I asked those in charge whether it might be time to call my family.
But God must have brought me through this as a dry run. I was in His hands in complete trust. It seems that He still has more spiritual fruit for me to joyfully bear for Him, more good to be done for others, more encouragement and love to bless people with. With the apostle Paul then I declare, "It is more needful for y'all for me to remain awhile yet." I'm under a top cardiologist's watchful care working at getting the right balance of my powerful new, ongoing meds.
My family is so lovingly solicitous for my every need. Please continue to support me by your prayers. I'm able to receive all your emails and communications. My cell phone is 540-398-6611. I heartily welcome short visits. I'm becoming accustomed to getting around with a walker and trying to become independent again. At the same time, I recognize that God is transitioning me to a more realistic lifestyle and work style as a nonagenarian—chill a bit more—while I continue to carry out His irrevocable calling on my life.
I miss my blogging connections with you but stay tuned...I anticipate resuming down the line to share the life lessons I have been learning.
My offer still holds for a free copy of my book HOSPITAL GOWNS DON'T HAVE POCKETS. Just email your address [email protected] The doctors and nurses and techs quickly depleted the copies I brought to the hospital, but your copy is still waiting for you. Gradually your orders are being filled with the help of friends. I have been reliving the events of that first earlier surgery after which I wrote the book to help others who are going through any physical traumas.
Since this website doesn't reach everyone who is asking about my welfare, please share the news herein.