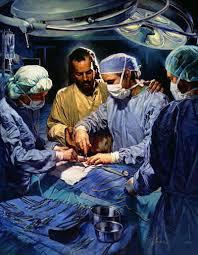 I'm a cancer survivor. Nearly 30 years ago, a third of my lung was removed in cancer surgery. At age 94, I'm facing major surgery again on November 25, 2019. Not cancer this time, but serious and debilitating surgery with extended recovery because of my advanced age.
After my previous surgery, when I asked my not only skillful but wise Christian surgeon what I could do to prevent a recurrence of the cancer, he replied, "That's in the hands of God alone. If He has further plans for you to live and serve Him, you might make it to the 5 year milestone—perhaps beyond. Live in the present moment. Nothing can abort His plan for your life until He has fulfilled His purpose for and through you."
I've been gratefully living God's loving, generous "beyond" years into longevity. Despite ups and downs, hills and valleys, joys and sorrows I have tried to faithfully use to the fullest my "renewed eagle time" (Psalm 103:5). Whatever spiritual fruit I have borne is for God's glory.
During my previous surgery, I kept a journal of my learning process through recovery and subsequently wrote and published a 314 page book, HOSPITAL GOWNS DON'T HAVE POCKETS! Why me? What now? Discovering Meaning in Physical Distress. I offer emotional and spiritual and practical guidance (sprinkled with some humor) to people who encounter some kind of illness or accident. It has become one of my most popular books.
As an option, I have recently separated this large book into 3 identical smaller books for the convenience of people who want to give a friend in physical trauma one book at a time as they go through the steps of illness and recovery. You may request the 3 separated books instead of the larger. Please indicate that when you contact me.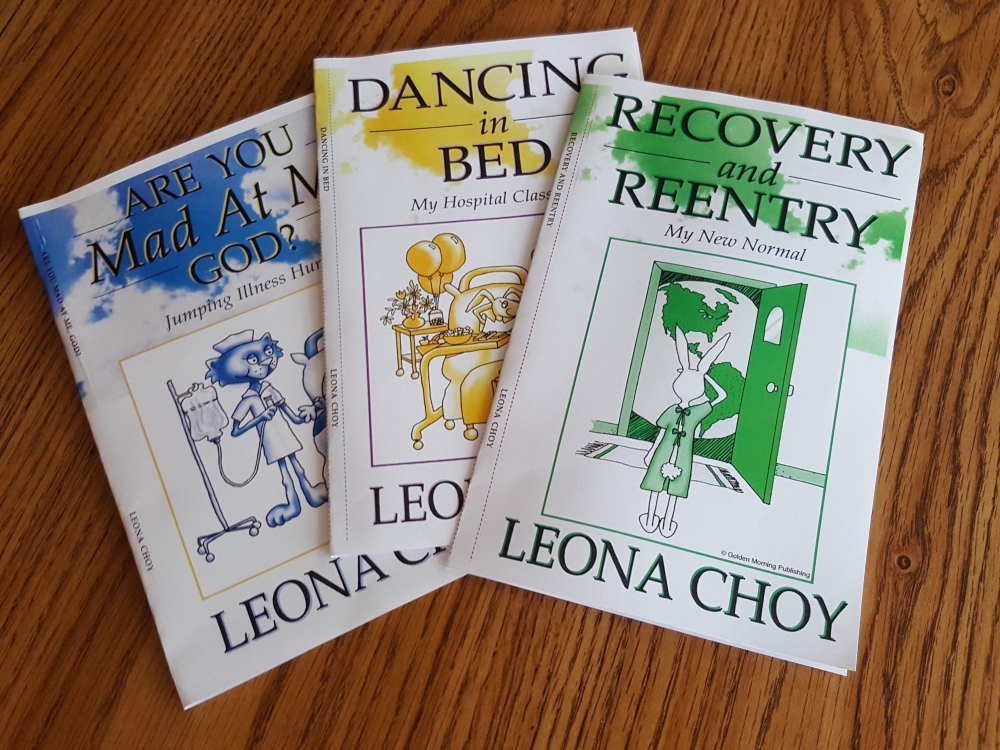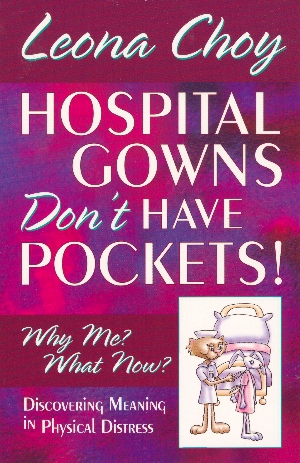 This time around while facing surgery, I'm re-reading my own book and walking through it in a fresh way at a later season of my life and different circumstances. "Self-talk," you might say. Learning and re-learning God's precious life lessons in times of trouble.
To express my thanks to God for giving me another opportunity to experience His presence, power and faithfulness through this new earth-suit disorder and surgery, I want to give this book as a GIFT to my friends. Let's walk through the physical trauma together. Whether you've had such an experience yourself yet, you and your family and friends will without a doubt go through one or many physical disorders in your lifetimes.
This is purely a "THANK OFFERING" my gift to God—not a book sale gimmick. Don't pay for it or send a contribution or even something to cover the postage and handling. Zero. Nothing! A gift is a gift. Feel free to pass the book along to someone else who needs it or ask for a second copy for someone who is ill or recovering...as long as my book stock lasts. If you are nearby, drop over to my home and pick up your copy.
Simply e-mail me [email protected] and give me your mailing address.
"I will praise You, O Lord, with my whole heart; I will show forth (recount and tell aloud) all Your marvelous works and wonderful deeds! I will rejoice in You and be in high spirits" Psalm 9:1, 2 (Amplified Version).