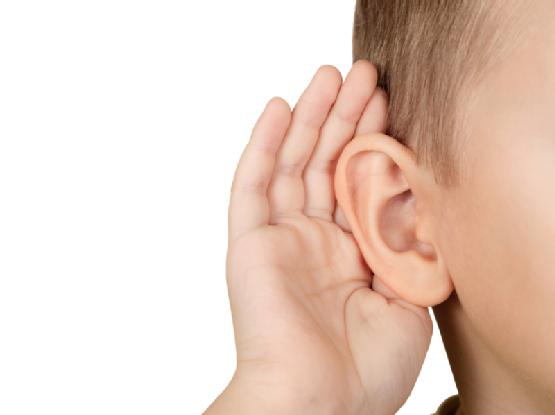 You may find it strange, but the first early hour of each of my days I continue to lie quietly in bed. I'm in that state between sleep and full consciousness. I am totally surrendered to the Lord and open to the whisper of God in my spirit with my heart inclined to obey whatever He impresses me. This is our special time together. I let Him know that He has my full attention. In the words of young Samuel in the Old Testament: "Speak, Lord, for your servant is listening."
Whatever I hear with the ears of my heart to do or pray or say, I try to answer in the words of the little chorus, "Yes, Lord, yes!—to Your will and to Your way. I will trust You and obey. What the Spirit says to me, with my whole heart I'll agree, and my answer will be Yes, Lord, yes!"
The above I did again this morning before I showered, did my stretches and dressed. Today I know clearly what God impressed was His will for me concerning knowing the results of the lab tests I have been impatiently waiting for.
And I write this knowing that those results may arrive in my inbox at any time.
First, I want to thank all my prayer partners and assure them that their prayers for God's will for me are answered! Whatever the lab results, it does not matter nor affect what I know to be the will of God for my life and service for Him for the rest of this season of my life. No medical diagnosis or prognosis is "the boss of me." I am not subject to positive or negative circumstances nor whatever happens to me or to my "earth suit" body in this time-space continuum called earth-life. That includes whatever news will await me in my email inbox.
God is the Boss of me. I am His by creation; He gave me breath and life for however long He ordained from before the foundation of the world, so the Scriptures declare. Moreover, that all my days are written beforehand and are known to Him, and that's exactly the way I have wanted it since my teens. I have presented, offered my body to the indwelling Holy Spirit day by day according to Romans 12:1, 2 to do His will as far as I know it. For 94 years and counting, with many ups and downs and stumblings and failings and getting up again, I have tried to follow Jesus wherever and however He led me. Nothing would change with a medical report one way or another—it just doesn't matter. I press on joyfully because God is the Boss of me.
Therefore, when I do find out the result of my medical report, I may not tell you or anyone else what it is because it just doesn't matter or affect the way I live my life in the days to come.
When the Apostle Paul was in the latter days of his life and weighing the benefits of finishing his earth-work and being with Christ in Heaven or continuing to serve God's people, (Philippians 1:21-25) he realized the choice was not his to make. Nor do I have a choice—I've given over the choice to God who is the Only One who knows what He has planned to do through me in my lifetime or when He has finished. I've given my happy consent for Him to make that decision because He is the Boss of me.
Paul wrote what he believed was God's will for him to keep doing for however long God would give him time to do it. That's exactly my lifelong "Barnabas calling:" (Without Barnabas' encouragement there might not have been an Apostle Paul!) My purpose in life has been to be an encourager with whatever gifts God has given me to build up others in the Faith until we all attain the maturity of the fullness of Christ. There are various translations of Paul's statement of his continuing purpose: "...to stand by you, to help you progress forward in Christian living and to find increasing joy in your faith," "...to be a companion to you as your growth and joy in this life of trusting God continues." Isn't this a great personal mission statement? To invest in the progress of others has been my delight to do in many different ways throughout the seasons of my life,
Paul concluded (in the Message paraphrase) "...because of what you are going through, I'm sure that it's better for me to stick it out here. So I plan to be around awhile...." Actually, that's the same conclusion for me—or for you—whatever our medical prognosis! The "awhile" is the unknown time factor for all of us earthlings who are headed for Eternity in Christ as we declare, "For to me, to live is Christ and to die is gain" (Phil. 1:21) A win-win situation!