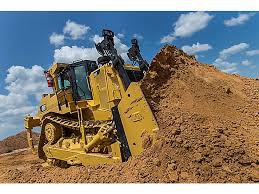 We all encounter mountains in our lives, visible and invisible. To be in denial is useless. They won't vanish of their own accord. We are responsible for how we deal with them. Our mountain shouldn't be mistaken for a cross, which, as Christians, we are expected to willingly and joyfully "take up" ourselves and carry for the sake of following Christ. We should not ask for that to be removed.
Our mountain is unique, personal, and frequently involves some disorder of our "earth suit" bodies or the perception of our minds. To someone else, our mountain may seem inconsequential, trivial—a mole hill. To us, it is as high and foreboding as Mount Everest. It may be a sudden crisis or a chronic situation that we can't seem to resolve. Something that stops us, blocks our way, a problem or obstacle. Something uncomfortable, unsightly, or down right painful.
Could it be a thorn such as the Apostle Paul grappled with? (2 Corinthians 12:7-10) Does it come from God or the devil? Let's not be too quick to draw a conclusion. Paul concluded that both sources were true at the same time. He called his problem "a messenger of Satan" in the beginning. Satan could have plotted for Paul to doubt the seeming negative response he was receiving from God. He took advantage of what God waslovingly permitting. Eventually, Paul recognized that the thorn was coming from God, but he still wanted his mountain gone. He prayed to have the thorn removed from him completely, to "depart from him."
Our mountain is not something vague but real to us. It helps to give it a name, since Jesus told us we could exercise even our mustard seed faith and "speak to" our mountain. We can ask for its removal, if God wills. If we give it a name, we can invoke the authority Jesus has because "His Name is above every other name in heaven and on earth." "We have not because we ask not" (James 4:2, 3). Paul asked, pleaded and entreated God repeatedly in prayer to remove his personal mountain.
In the end, God did not grant Paul's prayer request. If the mountain is in our life for God's purpose, it is useless to fight against it. In vain to bargain with Him about it, try to make deals and fox-hole promises to God. To beg Him to call His earth-moving equipment and dump our mountain into the sea.
For some of us, with Paul, weneed to come to the point of accepting our mountain for what it is—a "thorn in the flesh" that we can't pray away, or praise away because God has a purpose for putting it into our lives.
Why did God give him the thorn? He had favored Paul with incredible private spiritual experiences, "surpassing great revelations" beyond which other men ever had. He had grounds for boasting. In the natural, he could have felt proud. In the first six verses of this chapter he alluded to his marvelous experience while caught up into the third heaven. However, God did not allow him to "glory in" such things or to talk about them.
He obviously waited fourteen years even to mention it. God wanted to make sure Paul wouldn't boast and "let the cat out of the bag" so He went to great lengths to keep him humble. Paul eventually realized that it was "to keep him from becoming conceited or exalting himself" or letting other people exalt him because of what he had experienced.
Paul's mountain, the thorn, was obviously some serious physical infirmity (probably more than a case of the sniffles!) about which he anguished. He was no sissy. Note the list in chapter eleven of all the incredible hardships he went through for the sake of the gospel. He wanted healing from something "in his flesh" that was tormenting him and "buffeting" him. Other translations describe buffeting as "receiving blow after blow, a prick in the flesh, like a continuous slap on the face, beating him, harassing him, using one's fist, pounding away at, a handicap, a weakness, a splinter, a stake in one's flesh, some physical malady that persisted, that was chronic.
What was the nature of Paul's thorn? Bible scholars differ and speculate, but agree that it must have been something physical that was painful or embarrasing or unsightly and had to do with his body. It was definitely a major "ouch!" Was it something that had to do with his eyes, something residual from his three days of blindness at his conversion? Did it force him to write in certain letters that his signature was "with my own hand," as if that was not his usual manner? Elsewhere he wrote, "But you know that it was because of a bodily illness that I preached the gospel to you the first time; and that which was a trial to you in my bodily condition you did not despise or loathe, but you received me as an angel of God, as Christ Jesus Himself" (Galatians 4:13,14).
He adds, "...that if possible you would have plucked out your eyes and given them to me." Whatever it was, it was also a trial to the people to whom he preached. Was it cataracts in his eyes or Macular degeneration? Or was his hand shaking as in a Parkinson's tremor so that he, a highly educated and literate man, could not write his own letters but had to depend upon the assistance of others? It was something bad enough to cause him suffering when he ministered in the churches. On another occasion it was noted that his speech was "contemptible." We simply aren't told the nature of his mountain-thorn.
God denied Paul's prayer. [Paraphrased] "I'm not taking your bodily illness away. I am permitting it for a purpose. My grace is enough for you to bear it. When you are weak, then I can show Myself most effectively to work through you. Your sense of your own weakness fits you to receive My divine strength."
We each have our mountain-thorns. God doesn't fault us for asking them to be removed. In Paul's case, we can imagine that his thorn kept hurting. Everything continued to be "worst case scenario." He doubtless lived with his thorn until God took him Home.
Did Paul deliberately keep the nature of the thorn a mystery? He had a human body just like ours that could hurt with innumerable things that can get out of order inside our bodies or in our outward appearance, especially as we age, as he did too. Our own thorn can be anything that is common to humankind or unique to ourselves. God's purpose for our mountain-thorn might be the same as Paul's—that we might remain humble and not think too highly of ourselves and boast of our spiritual experiences or accomplishments. We can be sure that God will answer us in the same way.
Paul's ultimate surrender, "Therefore, I will all the more gladly glory in, boast, delight, take pleasure in my weaknesses and infirmities, insults, hardships, persecutions, perplexities and distresses; for when I am weak in my human strength, then am I truly strong—able, powerful in Your divine strength." [Amplified Version]
The Message translation of verse 7 puts a down-to-earth spin on what we are meant to learn:
"Because of the extravagance of those revelations, and so that I wouldn't get a big head, I was given the gift of a handicap to keep me in constant touch with my limitations. Satan's angel did his best to get me down; what he in fact did was push me to my knees. No danger then of walking around high and mighty!"