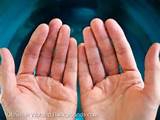 Nearly 30 years ago this week, I was waiting for the results of my cancer lab tests, MRIs, CTs, X-rays, biopsies and a lot of other -oscopies. It was 1990. FULL CIRCLE—I am in a similar "waiting room" today anticipating the results of my current lab tests again.
In 1990 I was only 65 years old. When the lab tests were read, the diagnosis was lung cancer. I went through major surgery and a long recovery for a removal of a third of my right lung.
Afterward, my Christian surgeon replied to my question about prospects for my recovery and future, "If God is still working out His unique purpose for your life and is not finished, then you will survive to the 5 year milestone—and further, until He has completed His plan for your life." Wise words.
God has lovingly and generously given me nearly 30 more years to date to continue His Kingdom work while walking daily and joyfully in fellowship with Him. "MY CUP OVERFLOWS!"
Now I am in ANOTHER WAITING ROOM anticipating lab test results again and asking the same question of the Lord. My heart posture is the same, at peace—but my "earth suit" is 30 years older, and the options for the future have narrowed. Nevertheless, my desire for God's will to be done in and through me is constant. I am not "arm wrestling" God for more earth time. That's not my call.My hands are open to receive whatever He gives. In either case, His will is good and acceptable to me and the best is yet to come after my "earth suit" wears out.
Of course, I would gladly accept a lab report that would allow me more time to keep pressing on with the opportunities and physical capability to present still more spiritual fruit to the Lord in return for His lavish gift of longevity, which I didn't expect. I think I understand the Apostle Paul's conclusion, with which I agree, (Philippians 1:21-26) that it is a win-win situation either way.
In fact, among my friends I have an unusually large number who are also in their current waiting rooms and likewise awaiting the results of lab reports or the prognosis of doctors. I pray for each one by name since I understand their anxiety.
Let's agree on another perspective: that there is a "natural" medical prognosis and a "supernatural" prognosis. The latter is the REAL one. God has a good and perfect and unique plan for each of our lives which He is working out in His own Eternal Timeline. That includes supernatural healing in whatever way God chooses.
Let's agree to TRUST Him while we wait patiently each in his or her personal WAITING ROOM and praying for each other.