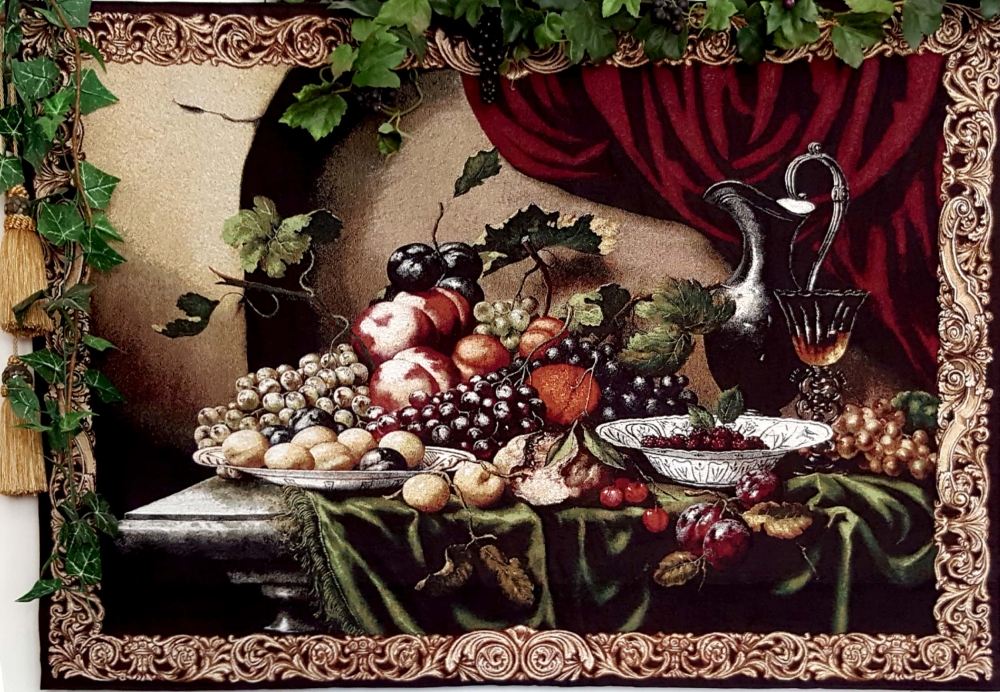 Okay, so I'm not using the term "fruity" in the sense of being "balmy, losing my marbles, having bats in my belfry." Hang in with me as we work our way through this idea.
Friends who visit my home, "Eagle Summit," comment on my three decorating themes throughout my house—eagles, palm trees and the fruit motifs. I chose each for its relevance to my advancing calendar years.
When an aging eagle becomes fragile and has lost its verve and vitality, it instinctivly follows a drastic rejuvenation regimen. When it emerges from its self-imposed ordeal, it enjoys restored strength and prowess as if it were a young eagle again. (Psalm 103:5). Date palm trees thrive well over a hundred years and "still yield fruit in old age...full of sap and very green," bearing even sweeter quality fruit than during their early years. (Psalm 92:13-15).
God does not leave us in doubt about His anticipations for continued, abundant fruit-bearing by His children in any and every season of life, but He especially zeroes in on His mature children to "keep bearing fruit in old age...." Facing you as you step through my front door, a fruit motif tapestry covering the whole wall catches your eye. It's pictured above as an introduction to these thoughts. It constantly reminds me to "bear fruit, some thirtyfold, some sixtyfold and some a hundredfold..." (Matthew 13:8)
As a nonagenarian, nearly half way through my nineties, I have peer-age friends and some much younger, who bemoan their (our) increasing fragility and slippery-slide downward in strength, aweariness of spirit, and lack of purpose to go on living. Longevity is viewed not as a generous blessing from a loving God but as a burden to bewail. As time goes by, friends keep passing over into Eternity and we are left in loneliness and seeming uselessness. I keep hearing, "Why am I still here? I long to leave this struggling mortal life and be with the Lord, which the apostle Paul declared was "far better."
Surely, God isn't delaying our particular Departure from Life's tarmac by mistake or somehow overlooking us. Let's correct our negative attitude of whining "Why?" and get on with maximizing our bonus time by fruit-bearing. Let's use every remaining day of life to add more fruit to His applause-basket which we want to present to the Lord as a "thank you gift" when we bow down to worship Him in His eternal Presence when we do arrive there. With every breath, we still have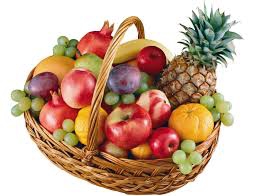 a chance to fill that basket to overflowing. Just like the fragrance and taste and quality of old wine, so the fruit still clinging to the old fruit tree which has ripened with a touch of frost may be the sweetest, "the best saved until the last."
In our maturity, we still have our best opportunity to bear fruit for God. Isn't that reason enough to linger here on Planet Earth while the clock and our hearts are still ticking? Let's celebrate each day, each hour, each moment as a loving gift from God who is giving us some extended time to become truly "fruity" for Him.
The Psalmist, King David, meditating on this subject asks and answers our question, "What does God have in mind for us to remain for a while longer in this wearisome world which is groaning with all its turmoil and we are groaning too with our personal aches and pains and decline?"
"Who is the man [woman] who desires life and loves length of days..."? David is spot-on with the answer: "...That he may see good...and do good..." among other pursuits. (Psalm 34:12-14) There are still so many good things in life to focus on and rejoice in. The apostle Paul summarizes them in Philippians 4:8, "Whatsoever is true, honorable, right, pure, lovely...[etc.] let your mind dwell on these things." By inference, not to dwell on the gross, the corruption, lawlessness, anarchy, dishonesty and our personal weakness, limitations, temporal and temporary pains and disorders.
Do good? That's our works, both spiritual and tangible; that's our fruit to bear for God. Our lives and our gifts and our opportunities are what He gives us; what we do with them are our gifts to Him. Good works matter! It is our works for which we will be judged, the Scripture says. We don't work to merit Heaven. Our salvation is given by God's grace through Jesus Christ, not earned. But the works we do in gratitude for our salvation, for those we will be rewarded in Heaven. That's God's idea, not ours. Whatever good we can still do, let's hurry and do it "while it is day" for us personally. "The night is coming [for us all] when no man can work."
Let's get with God's program. Let's get "fruity" while we can and fill Jesus' basket to praise and honor Him for giving us generous, extended time, our "eagle renewed" time.
Even if you, my friend, haven't yet climbed life's calendar-ladder as high as some of the rest of us, consider being "fruity" as your purpose in life whatever your life-season. We never know when earth's time is up. (Luke 12:20)