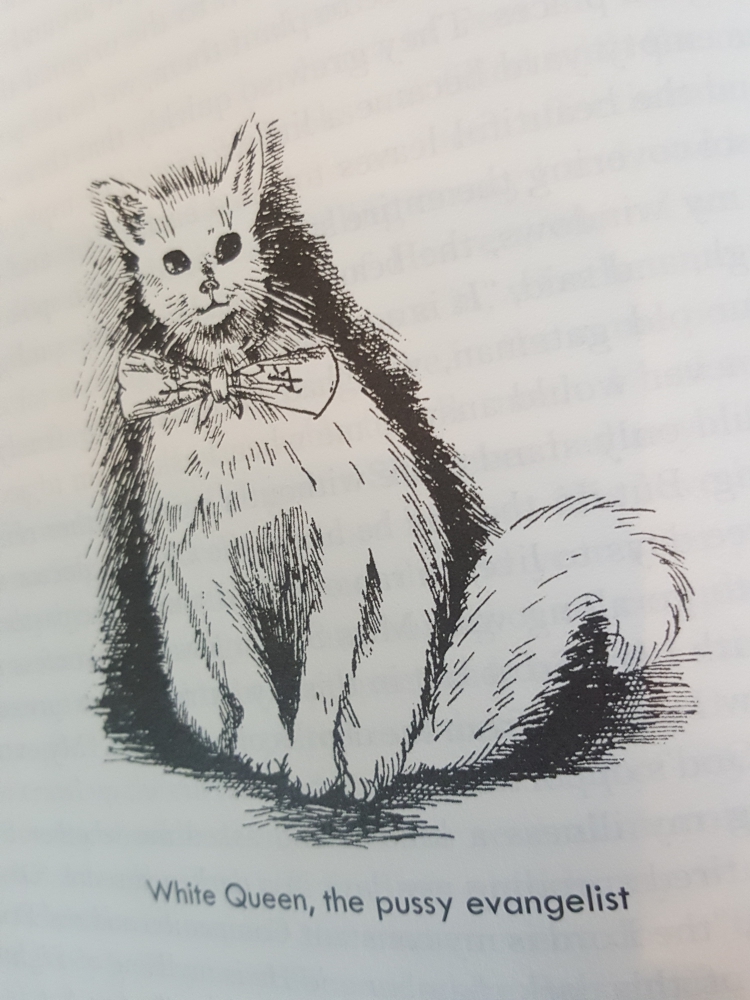 Boys and girls, both young and grown-ups, this is a truly-truly story
and age-appropriate.
Once upon a time...in Shanghai, China in the era before the Communists took over China, Japan invaded the Middle Kingdom. Their brutal soldiers wreaked havoc everywhere with killings and bloodshed. Fear gripped the Chinese people. A particular target of the occupying army were the foreign missionaries who were either murdered or thrown into Japanese "concentration camps."
This is the story of Mary, an American missionary, half-starved, visually impaired, seriously ill and bent over with age who survived one of those prison camps. She remained undaunted in her zeal to witness for her Lord but unable any longer to continue to teach Christianity publicly. She prayed for some creative way to reach her beloved Chinese people. She felt impressed by God to apply for the installation of a telephone—an unusual and almost impossible request in wartime China in the thirties. Phones were still new and scarce and expensive.
Miraculously, she was successful but confronted with a problem. Why would this elderly missionary want a phone? No one she knew had a phone and no one knew her number to call her, if they did. Being also fluent in the Chinese language, she prayed each morning for her phone to ring with someone, anyone who might have dialed the wrong number. And ring it did! She eagerly answered to strike up a cheerful conversation with whoever was on the other end—Mary always turned it into an evangelistic opportunity! She knew it was a God-event, an answer to prayer.
She also longed to reach her Chinese neighbors with the Good New of the gospel, but they were all hiding from the barbarous Japanese. Mary didn't have "a little lamb," as the rhyme goes, but she had a white Persian cat called "White Queen" who purred by her feet especially when she prayed. White Queen liked to wander about in the neighborhood and was often welcomed and petted by strangers. Another creative evangelistic opportunity presented itself by proxy! She tied gospel literature around the cat's neck with a ribbon. The tracts were always taken and read by curious neighbors thus spreading the Good News safely and silently.
Well, I don't pray for wrong numbers to come to my smart cell phone, and I decry all the nuisance promoters of this-and-that and telemarketers which assault my phone disguised through robot-dialing. And even if I had a pet, which I don't (oops, to be P.C. we are now expected to call them "Domestic Companions"), I'd probably be obliged to install an invisible, underground electric fence and my "D.C." would wear a zapping collar to keep it in my yard.
Each of us according to our God-appointed circumstances has creative opportunities to show forth "Christ in us" unobtrusively to others in our orbit of influence. Often without effort or deliberate planning on our part—just by opening the hours and moments of our day to make ourselves available for the Holy Spirit's invisible but powerful networking to bring the right people at the right time to intersect.
By long experience, this is what I pray each morning, "Lord, bring whoever into my life today in whatever way You choose—by planting a thought of someone into my mind to pray for, by an email that comes to my inbox, a drop-by friend, by a letter, by an unexpected knock at my door, a chance meeting at the supermarket, a conversation with someone in a doctor's waiting room"—and then simply waiting and watching and being available. The Holy Spirit-Wind will put in motion the right encounters according to the perfect will of the Heavenly Father and "blow" the right people in my direction. Let Jesus be glorified.
Oh yes, and by telephone too. This morning my cell phone played its little "someone's calling" melody, but I didn't recognize the number. Instead of letting my Caller I.D. take it, I chanced to answer anyway. A lady said she might have a wrong number, but was looking for someone who might know how to get in touch with a certain magazine in which she read an article long ago. I recalled that years ago I did write a few articles for that magazine she mentioned. I told her that unfortunately that publication has been out-of-print for about a dozen years. She apologized for bothering me, and we prepared to hang up.
On impulse, I asked how I might help her. She said she was actually looking for the author who wrote the book Singled Out for God's Assignment mentioned in the article she read years ago, Her close friend was newly widowed and she wanted to buy the book to help her...it turned out she was looking for me! The rest is recent history....
Like Jesus said, "He who has ears to hear, let him hear."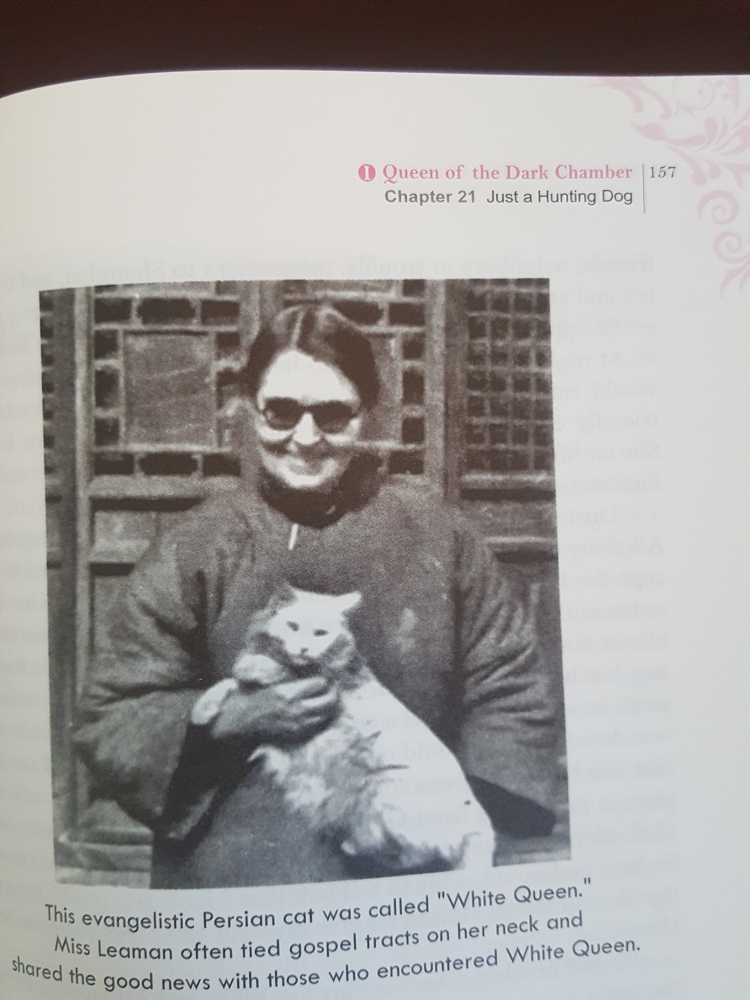 Read this entire fascinating China missionary saga in the "Three Books Under One Cover" volume titled QUEEN OF THE DARK CHAMBER.
Sample a review in the BOOKSTORE section of this website leonachoy.com and order directly from the publisher, AMBASSADORS FOR CHRIST, INC.
Yes, Leona Choy helped the author write the second and third books in that collection. This unique book appeals to all ages—don't miss introducing it to children and youth. A great read-it-aloud in-the-family book!