On Ju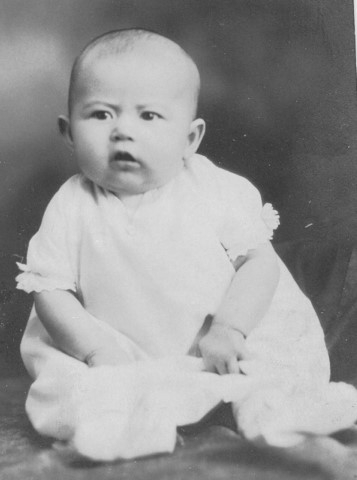 ne 22, 2019 I will celebrate my 94th birthday. I've lived 34580 days...and counting, days that God uniquely appointed for me to live on Planet Earth.
The days arrived one at a time, fresh each morning. What have I done with them? Life is a gift of God to us; what we do with it is our gift to Him. At my birth, it was feared that both my mother and I might not survive my difficult delivery. I value each of those 34580 days as a bonus from God to accept with thanksgiving, anticipation and joy. Only God knows their final ordained number.
What an awesome thought that "In Thy book they were all written, the days that were ordained for me, when as yet there was not one of them" (Psalm 139:16). "God chose us in Him before the foundation of the world....we are His workmanship created in Christ Jesus for good works which God prepared beforehand that we should walk in them" Ephesians 1:4; 2:10. My heart overflows with thanks and praise to God for His goodness and mercy that have followed me all the many decades into longevity.
I "count my many blessings ton-by-ton" not one-by-one, to adapt a phrase from an old hymn. My treasures are not silver or gold but of immense value nonetheless—especially my family: four sons, ten grandchildren, and 14 great-grandchildren—so far. And each of the many friends throughout the world that the Lord has brought into my life is a rich and precious gem!
"Bless the Lord, O my soul, and all that is within me, bless His holy Name. Bless the Lord, O my soul, and forget not all His benefits: Who forgives all my iniquities, heals all my diseases, redeems my life from the pit, crowns me with lovingkindness and tender mercies. He satisfies my years with good things so that my youth is renewed like the eagle's" (Psalm 103:1-5).
I am a lung cancer surgery survivor for 29 years and have been a widow for 27 years. I thank many of you for your specific prayers for my health and strength so I am able to continue the lifelong ministry to which the Lord called me. I do have my share of increasing weaknesses and "unfixables" of my "earth suit" (my mortal body), but I accept them as part of the normal aging package. They are manageable with God's sufficient grace, just temporal and temporary inconveniences without eternal consequences when weighed against God's goodness. Adversities have blended with abundant joys, and shadows have been dispelled by sunshine and blessings—so "it is well with my soul!"
It is such a privilege to respond to people's needs for prayer and encouragement on a daily basis, much of it through the medium of my continuing lifelong opportunity for writing and publishing and coaching aspiring writers. I'm literally living the title of one of my books—pressing on "STILL MORE: FLOURISHING ON MY SUMMIT."
Changes accompany our advancing calendar years. It seems I'm always "trying" to make some adjustments in my pace and priorities and accept realistically some things I can't or shouldn't continue, which I did so easily in my younger years. As a matriarch in my vintage season, I eagerly "smile at the future" (Proverbs 31:25) and with joy anticipate the icing on the cake: to "dwell in the House of the Lord forever" (Psalm 23:6) – a win-win situation! My rest-of-my-life motto is: "Until further notice, I celebrate everything!"
Here I am, Lord
at the approach of another birthday
on Planet Earth. How can it be
that You've favored me
so generously with longevity
of ninety-four years?
You've blessed me to experience life
with my children into their adult years
even as grandparents themselves now
to enjoy my children's children
...and their children
while I myself am still Your child
though gray of head and slow of step.
Why am I still here on earth
and not rejoicing in Your presence?
You must still have work for me
and spiritual fruit to bear
more of Your life to be lived through me
more treasure to send Up There.
I offer the rest of my days
how many or few they may be
as a living sacrifice to do Your will
heart and soul under Your control
until Your plan is fulfilled in me.
I don't take "selfie" pictures with my smart phone.
May the picture below remind you to pray for me as I pray for you.