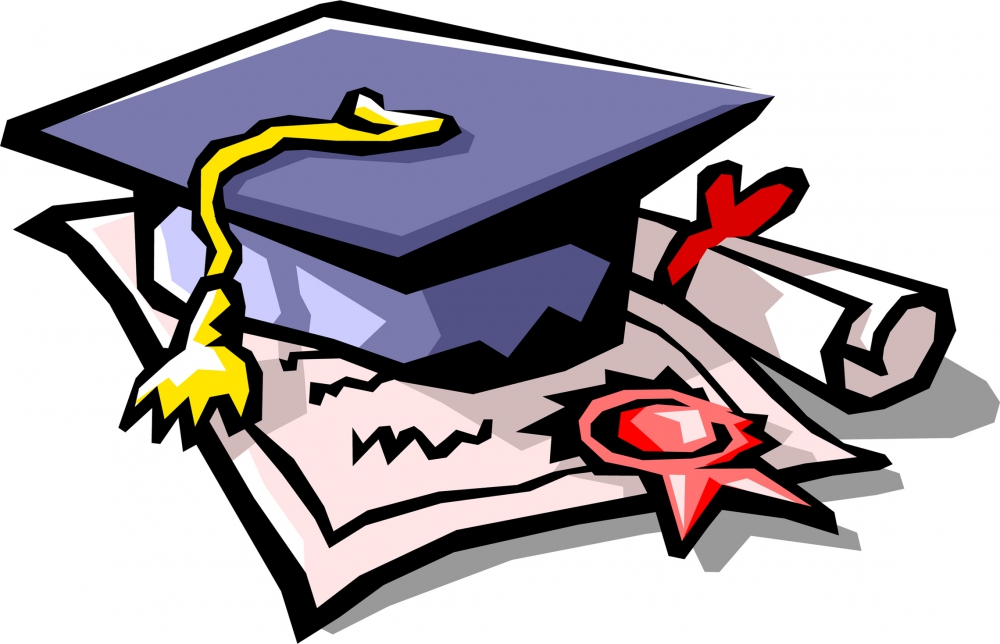 GRADUATION SEASON from our high schools and colleges is in full swing. (Even graduation from pre-school and kindergarten these days is celebrated!) Finals are over, students are eager to receive well-earned diplomas and degrees. Cap and gown time is upon us; Commencement Ceremonies are such happy milestones representing achievements and anticipations, endings and beginnings.
Some grads look forward to more years of academic work before they are equipped for their chosen professions. For others it's a plunge into the working world or homemaking and family life. Sadness for leaving treasured relationships is mingled with excitement for the unknown of what is ahead.
These days I see more and more of my friends and loved ones graduating from life's classroom of mortal life and soaring into Heaven's Eternal life.They too leave treasured relationships behind. Like planes waiting their turn for a signal from the Control Tower, some have been eager to take off because their earth-suits are weary of this world, suffering from pain and the increasing weaknesses of earth-life.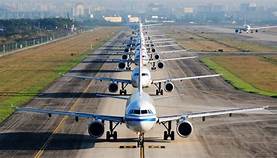 Others are reluctant to leave because they don't feel "finished"; they haven't completed all their plans and fulfilled their dreams to their satisfaction. I do experience the common-to-man decline of my earth-suit, but I feel closer to the latter mindset.
As Christians on our earthly journey to heaven, we aren't given our precise spiritual graduation date, so we can't send out the embossed invitations. We don't know how much time remains for us in God's earthly classroom. Each of us is appointed a pre-determined number of years by God. He is preparing us for life in a marvelous, everlasting, supernatural dimension in His Presence. One day we will finally be finished here and graduate.
I wrestle with words like "finished and completed." Some people wear a button that pleads, "Please be patient; God isn't finished with me yet." That's reassuring. At the same time, it makes me uneasy: Could I actually be nearly finished with my life? As a nonagenarian, have I perhaps run out of God's assigned time for me on earth? Have I finally finished earth's finals test in God's classroom? Is it time to "hand my papers in" to be graded?
I don't need to accumulate merits by my works in order to attain eternal life. God freely gives that to me through His grace and the sacrifice of Jesus for the forgiveness of my sins . I acknowledge His Lordship over my life and surrender myself to follow God's plan. So why should the length of my life matter? God is outside of time. I could be nearly finished with God's assignment for me and not know it! In that case, all my leftover earthly ambitions, important as they seem to me, may not be in God's loving plans that were "prepared beforehand" with my name on them.
My mapped-out personal goals dangle like loose ends under the weaving of my life. I have always been a goal-setter. Doubtless I'll always have lots of exciting things left on the back burner, more to accomplish, to become, to write, to express, to learn, to enjoy, to reach for. But God, who planned every one of my days before the foundation of the world (Ephesians 2:10) and their number, will decide when my assignment in life is "complete." I view my life from the underside of God's weaving; God looks at it from above, from the perspective of Eternity. He sees the beautiful, completed design uniquely destined for me from the beginning. Fantastic!
I need to correct my thinking to align with God's sure promises: "For I am confident of this very thing, that He who began a good work in you will perfect it until the day of Christ Jesus" (Philippians 1:6). "I will cry to God Most High, to God who accomplishes all things for me" (Psalm 57:2). It is obvious from Scripture that it is God's responsibility, not mine, to accomplish what concerns me. Since I am His work, would He terminate my life before He is done? Would He cut it short earlier than He eternally planned it? Of course not. What He began He will finish, and He will do it in His perfect time.
So, not to worry; let's simply trust God. Whether we are young or advanced in age, God has each of the lives of His children in His hands. He holds the stopwatch. Satan is the one who tries to intimidate us with the fear of having an aborted, unfinished life, and he is a liar.
As wonderful as it will be when I reach my spiritual graduation day, I'm not in a hurry. My sooner-or-later time to leave Planet Earth is up to God. I want to live as if this is the last day of my life; at the same time, as if unending days lie before me still to redeem. So I'm asking God for still more time to bear spiritual fruit for Him, (Psalm 91:16) to accomplish all He has planned for me and through me—everything in His abundant storehouse of blessings that has my name on it. If He grants my desire, it is good. If my takeoff from earth's tarmac into heaven is sooner, that's obviously His best and perfect plan—that too is good.