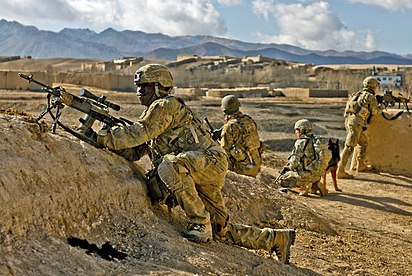 Faith Fatigue is not necessarily Failed Faith or Lost Faith. Let's substitute the biblical term "lose heart." We may still be holding firmly to our Christian beliefs. However, lukewarm faith, which God dislikes, may gradually set in when the journey of life gets long. Perhaps after we have been Christians a good while. God forbid that Ho-hum Faith overtakes us! The first flush of our initial Fresh Faith has paled. We develop a slow leak and become like a deflated balloon. Our high emotional spiritual experience may have slowly receded and we find ourselves flagging in our eagerness for spiritual matters.

In His message to the Church at Ephesus Jesus called Faith Fatigue "losing our first love" for Him. (Revelation 2:4). In the verses preceding, Jesus commended their perseverance and endurance, "...and you have not grown weary." Fervent Faith is His expectation for each of us, and He gives us the Holy Spirit to enable us to live it out as our normal Christian life.

When our faith is fatigued and drooping, it may or may not immediately be evident to others because we are good at wearing camouflage. We blend in with a neutral background and no longer take a stand on issues that we previously defended with zeal. Weary, we drag our feet with Faith Fatigue. There are many facets to this kind of spiritual weariness including discouragement, loss, and the fluctuation of human emotions.

Being weary and being tired are not the same. Tiredness is generally thought of in a physical, bodily sense, as exhaustion from exertion or hard work. A hot shower, massaging our strained muscles, a hearty meal and a good night's sleep often take care of tiredness. On the other hand, to be weary is to be drained of one's energy and vitality through some kind of sustained effort, affliction or trial. Even the repetitive sameness of tedious responsibilities. Even doing good and serving the Lord may bring on Faith Fatigue. Perhaps we don't feel noticed, appreciated or applauded. "Let us not be weary in well doing: for in due season we shall reap, if we faint not" (Gal. 6:9).
The feeling of weariness seems to seep down into our bones. It suggests a more serious condition, mental and spiritual debilitation. Being weary is somewhat closer to the root meaning of fatigue. The Bible has much to say about the weariness of Faith Fatigue. Key verses are Isaiah 40:28-31. "God, the Lord, the Creator of the ends of the earth doesn't faint neither is weary...even the youths shall faint and be weary...but they that wait upon the Lord shall renew their strength, they shall mount up with wings as eagles, they shall run and not be weary, walk and not faint."

In strict military protocol, soldiers have one another's backs and never leave a helpless fellow soldier behind on the battlefield. So we should look after each other when we see our buddy in Christ becoming weary, is fainting or wounded in the battle of life and in need of our rescue, our encouragement, instruction or comfort. That is the essence of "prophecy" as the New Testament explains it. (1 Cor. 14:3) The apostle Paul addresses early church believers, "It is my desire that you all prophesy." The context is not prophecy in the prognostic sense. This is our loving mandate for caring for one another in the Household of Faith.
"The Lord GOD has given me the tongue of the learned, that I should know how to speak a word in season to him that is weary" (Isaiah 50:4) How many weary and Faith Fatigued and losing-heart people may need me to speak a word to them with a loving embrace and a helping hand? Fellow soldiers should be able to count on each other to "have their backs" when they are in the front lines and have taken a hit of some spiritual or emotional or physical trouble. The enemy of our souls is plotting at all times to ambush us. We can't drop our guard. We need to keep on keeping on, to persevere through our periods of Faith Fatigue, to stay the course, to press on and obtain the crown of eternal life.
"Am I my brother's [or sister's] keeper?" Yes, of course! Especially those with long term Faith Fatigue. "Encourage the exhausted, and strengthen the feeble. Say to those with anxious heart, 'Take courage, fear not. . .your God will come to save you'" (Isaiah 35: 3,4). Other Scripture versions translate "anxious heart" as: panicked, full of fear, discouraged, timid, afraid, fainthearted. And "energize the fainthearted, limp, weak, tired, trembling hands, drooping arms; steady the knees that give way, shaking, unsteady, tottering, rubbery knees." This describes my peer group who physically experience hand tremors and knee replacements from long time weariness of running and walking tediously up hill on life's road.
Even more common disorders for the calendar-challenged are heart problems—among them "losing heart." Both the Old and New Testaments use that term and translate it "become discouraged, give up, faint, and throw up our hands and walk off the job." Throw in the towel, as it were.
In the circles of our influence and opportunity, let's "have the backs," the aching, bent with age spiritual backs of long time Christian soldiers when they begin to sense their mortality and show symptoms of Faith Fatigue. Let's encourage them to say, as the Message Bible paraphrases it, "So we're not giving up. How could we! Even though on the outside it often looks like things are falling apart on us, on the inside, where God is making new life, not a day goes by without his unfolding grace." (2 Cor. 4:16)