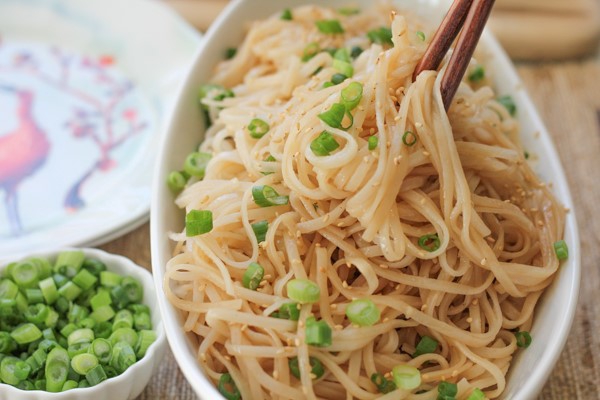 Our Chinese friends eat long noodles as a happy symbol of longevity. (You may keep reading, if you are over the arbitrary age of 60). If you are under 60, I'll give you permission to skip this blog post until you "grow up."
Let's talk about LONGEVITY a bit. It is not an achievement for which anyone should pride himself. It is a much desired, cherished gift and a favor granted by our generous God who determines the measure of our years for each of us. It is a season of undetermined length and a coveted, privileged time. Not meant to be a burden, but a blessing.

The anticipated number of our years varies with centuries past and with cultures, geographic locations, heredity and many other factors. The biblical Methuselah lived 969 years. I read about a woman in Italy who is now the oldest in the known world at 110. In another hundred and thirty years, give or take, no one now living will be around.
In my human family tree I'm heir mostly to brevity of life. My paternal grandfather in Europe died at 41, my father at 59, my maternal grandfather at 39, my maternal grandmother at 58. When I went through lung cancer surgery at age 65, my surgeon told me there was nothing I could do or he could do to assure me that I would survive even to the hoped-for five year goal. That it was entirely in the hands of God and His plan for the days of my life. Now in my 93rd year, I'm thankful to have been granted longevity by the Lord's loving generosity and His eternal plan determined before I was born.
Mortal longevity is only a specific number of human years on an earth calendar. Nevertheless, it's not really the final stage of life. Eternal life for the soul comes after either longevity or brevity on Planet Earth.
I guess I've already become what I've been becoming throughout my lifetime. I now have a frame around my life picture that seems quite permanent. I dare not say, "I've been there and done it all," although my life has been full to overflowing with God's goodness and mercy and opportunities to serve Him. The Lord is always coming up with more blessings and surprises even at this late season of my life. I press eagerly forward.
Longevity carries with it a responsibility to continue to be a fruitful and faithful steward of my length of days. Of course it's rough. Often painful. Old age is not for sissies. Since it's a gift of favor from God, I'm not going to complain about His gift being burdensome. He obviously hasn't left me here to be good for nothing. But the perspective changes: Life is no longer tied to doing some specific work as in previous seasons of my life, but to being. At this stretched-out season called longevity, what I am or who I am is not determined by what I'm able to accomplish. If I'm not able to do anything, or if I find it difficult to do anything, or even if it's unnecessary or not expected for me to do anything, that doesn't mean that I am worthless. I can still please God. He will smile on me whether or not I'm "productive." After all, He created us to commune with Him, to enjoy Him and allow Him to enjoy us—not primarily to serve Him. We serve Him because we love Him.
Longevity gives me time for reflection and gratitude. It's not a time to waste on worry or regret but to smile at the future, as the woman did in Proverbs 31:25. In the same verse, "She opens her mouth in wisdom." (If I can't speak with wisdom at this stage of my life, it implies that I should "zip my lips.") Looking back on the providence of God should make me thankful for the opportunity to have experienced life on earth. Of course I have come up short. So I leave my regrets beneath the cross of Jesus praising Him for His mercy and forgiveness.
There is both joy and sadness in longevity. Certainly joy that God has "crowned us with loving-kindness and tender mercies." Joy that we have lived to see new generations birthed on the earth scene; sadness to let go of friends and loved ones and peers when they are called off the stage of life before we are. Then joy again when we are reunited in our Eternal Life after life.
Longevity has its difficulties with growing weaknesses and disorders of my "earth suit" body, increasing health issues when it seems that "all that is within me" is wearing out. Therefore, I must lean all the harder on the strong arm of our Almighty Heavenly Father who knows our frame. He recognizes my human frailty, and gently embraces me in His love. It is also a time to learn detachment. I must let loose of the bonds that have held me to things of the earth.

Longevity brings satisfaction, the word of contentment I have chosen for this year. "With long life I will satisfy him and let him behold My salvation," God promises in Psalm 91. I'm not living these bonus years as a leftover. I'm in a treasured "renewed eagle season," fully able to please God while I still have time.
"He satisfies my mouth with good things...." whether it's Chinese takeout, fast food or your fav ethnic preferences. Let's not forget to eat those symbolic noodles together with other people! CHINESE NEW YEAR FEBRUARY 5 THIS YEAR WOULD BE A GOOD TIME TO "PIG OUT." (Yes, it's the Year of the Pig!) It was recorded about the earliest Christians in Acts 2 that "they were taking their meals together with gladness and sincerity of heart, praising God...."